Theme
One Earth One Family: Travel and Tourism - Serving a Higher Purpose
Aim
To develop a 21st Century Agenda for Peace through Tourism that addresses the key global issues of our time.
Summit Goals
1. Provide a forum for leading government, industry, donor agency, and NGO decision makers, as well as leading educators, researchers, professionals and practitioners, to debate and reach consensus on the contribution of the world's largest industry to the global issues of our time, including:
A coordinated and sustained travel industry response to redevelopment and revitalization of tsunami affected countries
Poverty reduction
Healing the wounds of conflict
Preventing conflict through promoting cultural and international understanding, tolerance, and cooperation
Ecological Enhancement and Preservation of Biodiversity
2. Facilitate strategic government, private sector, donor agency, and NGO alliances to achieve the these goals.
3. Demonstrate current progress towards these goals with 'Success Stories' and 'Models of 'Best Practice.'
4. Through marketing and promotion of the Summit, support the Pacific Asia Travel Association (PATA) in disseminating the message that: Tourists and travelers to tsunami affected countries are welcome and needed; that tourist enjoyment of a destination sends an authentic message of caring, solidarity and support for recovery; and that all tourists are assured of a warm welcome.
5. A further goal of the Summit is to forge an 'Asia - Africa Bridge of Tourism, Friendship and Collaboration.'
U.N. Millennium Development Goals
The 3rd Global Summit on Peace through Tourism is in support of the U.N. Decade of Peace and Non-Violence for the Children of the World, and the U.N. Millennium Goals.
Participants
The 3rd Global Summit will bring together senior executives from all sectors of the travel and tourism industry, public and private; U.N. agencies, donor agencies, and NGOs; leading educators, policy analysts, researchers, practitioners, entrepreneurs, future leaders of the industry; and senior representatives from related sectors including: Culture, Sport, Environment, and Sustainable Economic Development.

Keynote Speakers
Speakers will include world leaders, travel industry statesmen, and leaders in related sectors such as environment, culture, sport, and sustainable economic development. (Click here for Speaker Bios)
Dr. Kim Hak Su, Executive Secretary, United Nations Economic and Social Commission for Asia and Pacific (UNESCAP)
Hon. K. Pande, President, Africa Travel Association (ATA), and Minister of Tourism, Environment, and Natural Resources, Republic of Zambia
Mr. Alwin Zecha, Executive Chairman, Pacific Leisure Group and Executive Committee, Pacific Asia Travel Association (PATA) Board
Dr. Sasithara Pichaichannarong, Director-General, Office of Tourism Development, Kingdom of Thailand
Dr. Monthip Sriratana Tabucanon, Regional Councilor for South and East Asia, IUCN The World Conservation Union
H.E. Akel Biltaji, Special Advisor to H.M. King Abdullah II, Hashemite Kingdom of Jordan
H.E. Eng. Ziad Al-Bandak, Minister of Tourism and Antiquities. Palestine National Authority
Hon. Eduardo Jonatão S. Chingunji, Ministre de l'hôtellerie et du tourisme, Angola
Rejoice Thizwilondi Mabudafhasi, Deputy Minister of Environmental Affairs and Tourism, South Africa
Dr. Tom Selänniemi, Chairman, Tour Operators' Initiative for Sustainable Tourism
Program

In addition to Plenary Sessions, Concurrent Sessions will include case studies of Success Stories and Models of Best Practice in a range of topics including:
Tourism Contribution to Poverty Reduction

Community Capacity Building and Empowerment

Micro Enterprise and SME Development
Enhancing Our Environment and Preserving Biodiversity
Engaging Global Youth for Change through Travel
Role of the Media in a 21st Century Agenda

Volunteer and Philanthropic Tourism

Indigenous Tourism

Making Travel Accessible for All

Thai Community Development through Authentic Home Stay: The Wang Nam Keow Model

Linkages of Tourism, Culture, Heritage and the Arts in 'Building a Culture of Peace

Workshop: Poverty Reduction Indicators
Workshop: Destination Crisis Management

and Disaster Preparedness

Workshop: A Sustained Travel Industry Response to the Asian Tsunami
Program at a Glance
Program Details
Official Program PDF

Forums
Special Forums will be held including an Educators Forum, Student/Youth Leadership Forum, Young Professionals Forum, and Forums on Community Tourism, Spirituality in Tourism, and Cultural Tourism.
(click here for summary of Community Tourism Forum)
Educators Forum
Click here for a call for papers.


(click here for PDF of all Papers from Educators Forum)

Scholarship Winning Essay
Click here to view essay
Outcomes
Summit Outcomes will include a "21st Century Agenda for Peace through Tourism" in support of the U.N. Decade of Peace and Non-Violence for the Children of the World.
Foundations
The 3rd Global Summit builds on the foundations of two previous Summits in Amman, 2000 and Geneva 2003; three African Conferences on Peace through Tourism: Mpumalanga Province, South Africa 2001; Dar es Salaam, 2003; and Lusaka, 2005; three earlier Global Conferences: Vancouver, 1988; Montreal, 1994; Glasgow, 1999; and other conferences and symposia in Italy, Turkey, Greece, Australia, the Caribbean, Pakistan, Israel, United States and United Kingdom.

Registration Fees

Standard
US$ 475

IIPT Supporting Organization

US$ 400

IIPT Coalition of Partners

US$ 375

PATA members

US$ 375

Delegates from Thailand

US$

175
Members of Tourism Council of Thailand
US$ 150
Tsunami affected Communities

Complimentary

Students and Youth (Age 24 or under)

US$

50*

*Proof of student status or age will be required on arrival at Summit*
Registration fee includes admission to all Summit Sessions, Welcome Reception, Luncheons, Refreshment Breaks, and Gala Dinner.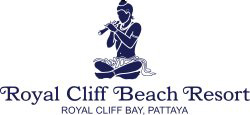 Official Hotel and Venue
Royal Cliff Beach Resort
353 Phra Tamnuk Road,
Pattaya, Cholburi 20150
Tel: (66 38) 250 421 • Fax: (66 38) 250 844
Email: info@royalcliff.com, reservations@royalcliff.com
Websites: www.royalcliff.com • www.peachthailand.com • www.cliffspathailand.com

The Royal Cliff Beach Resort & PEACH is easily accessible to physically challenged visitors.
• WINNER OF BEST MEETINGS AND CONVENTIONS HOTEL 2004 FOR ASIA FROM TRAVEL TRADE GAZETTE ASIA
• WINNER OF ULTIMATE SERVICE AWARD 2004 FOR ASIA – READ MORE AT www.CNNtraveller.com/awards/
• AWARD OF EXCELLENCE IN BEST CONVENTION HOTEL CATEGORY FROM TOURISM AUTHORITY OF THAILAND
Room Rates per Night
Mini Suite – Sea View

Single

US$ 98

Double

US$

125

Mini Suite – Mountain view

Single

US$ 85

Double

US$ 110

Youth/Students

Triple

US$

120
The award winning Royal Cliff Beach Resort is providing special room rates for all Summit delegates. When reserving, be sure to mention that you are attending the 3rd Global Summit on Peace through Tourism and refer to the special IIPT block of rooms. Please make your reservation as early as possible.
Post Summit Tours are on October 6-8, 2005 to the following places:
(click on a Tour above to download a Tour Information PDF)
(Requires Adobe Acrobat Reader)
Official Airline


Thai Airways International
Thai Airways will provide best market fares to all delegates participating in the Summit. Please contact your nearest Thai Airways Office for information and mention conference code: TG0510015. For further information about Thai Worldwide Offices, please visit www.thaiair.com or check with the main
office in Bangkok:
Mrs. Jantarat Chulakiet
Reservation & Ticketing Office
6 LARN LUANG ROAD, BANGKOK 10100
THAILAND
Phone: (66-2) 628-2000 or (66-2) 288-7000
Fax: (66-2) 628-0111 or (66-2) 280-1748

Los Angeles: U.S.A. Reservations: (800) 426-5204 or (310) 640-0097 x 774 - Valerie
Fax: 310-640-8202
Email : thaiair@earthlink.net
New York: Tel: (212) 949-8424 x 102 or (212) 949-8424 x 111 - Jiam
Fax: (212) 286-0082
Email: nychttg@yahoo.com
Thailand Visa Information
http://www.mfa.go.th/web/12.php
Thailand Embassies World Wide
http://www.asiatradingonline.com/thaiembassies.htm
Media Registration
All media are invited to cover the IIPT 3rd Global Summit on Peace through Tourism in Pattaya, Thailand, upon approval of their press credentials. Click here for the Media Application.
(requires Adobe Acrobat Reader)
PLEASE SUBMIT THIS APPLICATION AND A PHOTOCOPY OF YOUR PRESS CREDENTIALS by September 2, 2005 WITH PHOTO TO: IIPT Media Contact: Karen Hoffman, Tel (212) 447-0027, Fax in New York: 212 725 8253, Email: bradfordmktg@aol.com
NOTE: Press accreditation covers only registration- does not cover travel, accommodation, or meals not included in the Conference Program.
Contacts
We look forward to your participation in the 3rd Global Summit on Peace through Tourism. For more details on this event:

Summit Info
International Institute for Peace through Tourism
685 Cottage Club Road, Unit 13, Stowe, VT 05672
Tel: +1 802 253 2658 • Fax: +1 802 253 2645
Email: summit@iipt.org • Website: www.iipt.org
Summit Flyer PDF Download (Requires Adobe Acrobat Reader)

Hotel Info
Royal Cliff Beach Resort
353 Phra Tamnuk Road, Pattaya, Cholburi 20150 Thailand
Tel: (66 38) 250 421 • Fax: (66 38) 250 844
Email: info@royalcliff.com • reservations@royalcliff.com
Websites: www.royalcliff.com • www.peachthailand.com • www.cliffspathailand.com

Summit Registration Office
Pacific World (Thailand) Ltd.
Contact person: Ms. Sonny
Unit 3-4, 17th Floor Chartered Square Building
152 North Sathorn Road, Bangkok 10500 Thailand
Phone: +66 2637 8140 • Fax: +66 2637 8157 or +66 2637 8158
Email: iiptsummit@pacificworld-th.com

---
Media Sponsors

Tourism
& Wildlife
"A destination promotion
magazine from India"

Coalition of Partners for World Peace Through Tourism
3rd Global Summit Supporting Organizations