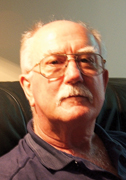 Ian Kelly, Adjunct Senior Lecturer, School of Management, University of South Australia, Adelaide; Coordinator of IIPT International Educators Network
Ian Kelly is a retired Tourism educator with an academic background in Urban Social Geography. He has maintained involvement with teaching and research, and current responsibilities include coordination of the International Institute for Peace through Tourism Educators Network and production of the annual Australian Regional Tourism Handbook.

PRESENTATION TITLE: "Conflict analysis in tourism education"

The paper addresses the existence of industrial, environmental and institutional conflict in tourism; some strategies for analyzing and resolving such conflict; the role of tourism in alleviating conflict; and the central significance of hosting in allocating priorities.

CLICK HERE TO READ THE FULL PRESENTATION.