---

---
Uganda President H.E. Yoweri Kaguta Museveni
to be Patron of 4th IIPT African Conference
Kampala, Uganda, May 20-25, 2007

H.E. Yoweri Kaguta Museveni, President, Republic of Uganda

IIPT is proud to announce that H.E Yoweri Kaguta Museveni, President, Republic of Uganda, will formally open the 4th IIPT African Conference on Peace through Tourism being held at the newly opened Kampala Serena Hotel and Conference Center, Kampala, Uganda, May 20, 2007. Theme of the Conference is "Building Strategic Alliances for Sustainable Tourism Development, Peace and Reconciliation on the African Continent."

IIPT Founder and President, Louis D'Amore stated: "We are most honored
to have President Museveni as Patron of the 4th IIPT African Conference, which promises to be our most exciting and successful African Conference to date. More than 400 delegates from some 50 countries of Africa, Asia, Europe, North, South, and Central America and the Caribbean are anticipated to take part in the Conference."

The aim of the conference is to establish collaborative strategies for sustainable tourism development in support of the UN Millennium Development Goals.


Dr. The Honorable Ewart Brown, JP, MP,
Premier of Bermuda

Conference goals are to expand marketing opportunities in Asia, Europe, North America, and the African Continent; broaden awareness of the social, cultural, environmental and economic benefits of tourism; and contribute to reconciliation, peace, wealth creation and poverty reduction throughout the African Continent.

With the participation of Bermuda Premier The Honorable Dr. Ewart F. Brown as a keynote speaker, an additional focus of the conference will be in support of the Africa Diaspora Heritage Trail - a visionary initiative of the Bermuda Government -

and the building of long term relationships of


Honorable Janat B. Mukwaya,
MP, Minister

tourism, friendship and collaboration among African nations and nations of the Africa Diaspora in regions throughout the world.

Hosts of the Conference are the Ministry of Tourism, Trade and Industry, The Honorable Janat B. Mukwaya, MP, Minister, and The Honorable Serapio Rukundo, Minister of State. The Conference is being organized by the International Institute for Peace through Tourism (IIPT) in partnership with the UN World Tourism Organization (UNWTO), World Bank, United Nations Environment Program (UNEP), and the Africa Travel Association (ATA).

Confirmed Keynote Speakers

in addition to

Bermuda Premier

H

on. Dr. Ewart F. Brown,

include

Hon. Kabinga Pande, Minister of Tourism Environment and Natural Resources, Republic of Zambia; Hon. Prof. Jumanne A. Maghembe Minister of Natural Resources and Tourism of Tanzania; H. E. Mr. Joseph Malwal Dong, Ministry of Tourism and Wildlife of Sudan; S.E. Mme. Aline Koala Ministre de la Culture, des Arts et du Tourisme, Burkina Faso; S.E. Mme. Yvonne Mboissona, Ministre du Tourisme, Central Africa; S.E. Mme. Odette Kayitesi Ministre de l'aménagement du territoire, du tourisme et de l'environnement, Burundi; H.E.

Senator Akel Biltaji, Special Advisor to H.M. King Abdulah II, Hashemite Kingdom of Jordan; Dr. Dawid de Villiers, (former) Deputy Secretary General, UN World Tourism Organization; Dr. Demba Ba, Sector Manager, World Bank Group; Sir Janantilal (Andy) Chande KBE, Trustee, Rotary International Foundation; Hon. Renee Webb, (former) Minister of Tourism and Communications, Bermuda; Mr. Birger Bäckman, (former) Director General and currently Senior Advisor to the Board of Directors, United Federation of Travel Agencies Associations; and Anastasia Mann, Chairman and CEO, Corniche Travel Group.



This year's conference will include the first ever Africa Media Exchange (A-MEx) being organized in partnership with Counterpart International. The Exchange will feature prominent media personalities from Africa, Europe, North America and the Caribbean. The goal of A-MEx is to develop communication strategies – actions - and commitments leading to a more balanced and positive international image of Africa – its lands, its cultures, and its peoples - in regions throughout the world.


Hon. Serapio Rukundo,
Minister of State


Mr. Lelei LeLaulu, President Counterpart International
Keynote Speaker of the First Africa Media Exchange will be Mr. Lelei Lelau, President of Counterpart International.

Your important participation in the 4th IIPt African Conference is invited.
To register for the 4th IIPt African Conference please click here

---
---
---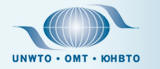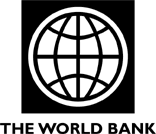 ---
UNWTO, WORLD BANK, UNEP and ATA to be
Partners in 4TH IIPT African Conference
IIPT is most proud to announce that the UN World Tourism Organization (UNWTO), the World Bank, United Nations Environment Program (UNEP), and Africa Travel Association (ATA) will be partners in the 4th IIPT African Conference being held at the Kampala Serena Hotel, Kampala, Uganda, May 20 to 25, 2007 under the patronage of H.E. Yoweri Kaguta Museveni, President, Republic of Uganda.


Dr. Dawid de Villiers
former Deputy secretary UNWTO


UNWTO will be represented by Special Advisor to the Secretary General and former Deputy Secretary General, Dr. Dawid de Villiers. UNWTO continues to give emphasis to promoting Sustainable Tourism Development, and with its ST-EP Program, is implementing projects in several countries of Africa – including Uganda – with the aim of creatively developing sustainable tourism for poverty alleviation. More recently, the UNWTO is focusing on the twin challenges of Climate Change and Poverty, and the important role of tourism in effectively contributing to solutions. The UNWTO Global Code of Ethics for Tourism have become a key set of guidelines for promoting Responsible Tourism throughout the world.

The World Bank will be represented by Mr. Demba Ba, Sector Manager, Private Sector Development, Africa Region. The World Bank has recognized the key role that tourism can play in poverty reduction. It is the only service industry where the Developing World has a positive balance of trade with the Developed World and is the primary source of foreign exchange for 46 of the 49 "Least Developed Countries." Accordingly, the World Bank has been giving increasing emphasis to sustainable tourism development projects s and microfinance programs aimed at tourism entrepreneurs and SME's.



Mr. Demba Ba,
Sector Manager
World Bank

Representing UNEP will be Dr. Desta Mebratu, Industry Affairs Officer. UNEP's tourism strategy focuses on economically efficient tourism that safeguards the environment and promotes social and cultural progress. Towards this end, UNEP is undertaking a number of projects to demonstrate the value that sustainability can add to tourism; improve the knowledge base of tourism stakeholders; and enable innovation throughout the tourism value chain. UNEP initiatives include capacity building, advisory services, and communication/information through publications, events, booklets, and information kits.


Mrs. Susan Muhwezi, President of ATA Uganda

The Africa Travel Association (ATA) has partnered with IIPT on each of our African Conferences – and is a founding member of IIPT's Coalition of Partners for World Peace through Tourism. Mrs. Susan Muhwezi, President of the ATA Uganda Chapter, has been instrumental in the organization of the Conference. Mrs. Muhwezi is also Special Assistant to H.E. President Museveni, and Director of SPA-ELGSU, AGOA & Trade Related Matters. First Lady Janet Museveni is Patron of the chapter.

Your important participation in the 4th IIPt African Conference is invited.
To register for the 4th IIPt African Conference please click here
---

---
Final Proposal Call for
"Success Stories" and "Models of Best Practice"
An outstanding program is taking shape for the 4th IIPT African Conference scheduled for May 20 to 25, 2007 in Uganda. With the high degree of interest that is being expressed, we have decided to expand the program and are therefore pleased to have one more final call for exemplary "Success Stories" and "Models of Best Practice" that demonstrate in 'real life' projects, programs and initiatives - the power of tourism to promote international understanding and cooperation; environmental protection and preservation of biodiversity; wildlife management; cultural and heritage integrity; sustainable wealth creation/poverty reduction; community capacity building; and healing the wounds of conflict.

Nominations are particularly invited from Private Sector Executives, Executive Directors of NGOs and Associations; Heads and Project Directors of Government Agencies; Leading Practitioners; Entrepreneurs and SME Executives; and Leaders of Civil Society.
Theme of the conference is:
Building Strategic Alliances for Sustainable Tourism Development,
Peace and Reconciliation on the African Continent.



Examples of topics to be discussed on the conference program:

Tourism Contribution to Poverty Reduction

Indigenous Tourism

Healing the Wounds of Conflict

Community Capacity Building

Community Based Tourism

Cultural and Heritage Tourism

Micro-Enterprise and SME Tourism Development

Private Sector Models

Innovations in Destination Marketing

Building Bridges of Tourism, Friendship and Collaboration

Models of Sustainable Tourism

Tourism and Environment/Wildlife

National Parks and Protected Areas

Volunteer and Philanthropic Tourism

Sports for Peace and Development

Youth Travel and Empowerment

Education and Training

Role of the Media in Peace and Development

Role of the Arts in Peace and Development

Accessible Travel for All

Public-Private Partnerships and Alliances

Sustainable Funding of Innovative Projects

As well, we are open and encourage innovative proposals in other areas.


General Proposal Submissions: Please include:
1) Presenter's name, position, affiliation, and contacts including e-mail, telephone, fax, postal address and website;
2) Title and key words of "Success Story" or "Model of Best Practice"
3) Brief Description of "Success Story" or "Model of Best Practice."

Presenters of 'Success Stories' and 'Models of Best Practice' are encouraged to include in their presentation challenges faced and actions implemented. In submitting an abstract, at least one of the authors agrees to attend the 4th IIPT African Conference, if accepted.

Submission Deadlines:

An abstract of no more than 2 pages is requested at your earliest convenience and not later than 07 April 2007.
Submit your abstract, preferably in MS Word format, to: africa@iipt.org
Notification of Acceptance will be provided not later than 15 April 2007.
---

---
IIPT Again Proud Sponsor of THETRADESHOW
IIPT will again be a sponsor of THETRADESHOW 2007 being held at the Las Vegas Convention Center, Las Vegas, September 9-11, 2007. THETRADESHOW is the #1 North American meeting place for destinations, travel suppliers and travel retailers worldwide to connect and establish new business relationships.

ASTA will provide IIPT with meeting space with the sale of four (4) booths to IIPT members. For more information on THETRADESHOW and to purchase a booth, please call 1.866.870.9333 or visit www.THETRADESHOW.org and mention IIPT.

THETRADESHOW 2007 provides an opportunity to continue collaboration with ASTA and its partners in promoting travel throughout the world as a vital force for international understanding and peace.

Clearly, the mission of IIPT in "Building a Culture of Peace through Tourism" has never been more important. The participation of IIPT and its members in THETRADESHOW 2007 will encourage other attendees to spread the word throughout the world that "Every traveler is potentially an Ambassador for Peace"

THETRADESHOW 2007 will host more than 2,000 travel sellers and 1,000 consumers in just three days at one site. Formed from the partnership of the leading travel associations, THETRADESHOW 2007 will include three days of trade show buyer interaction with an optional fourth day, Saturday, to educate consumers. Exhibitors will also have two days to pre-schedule one-on-one appointments with buyers.

When registering for THETRADESHOW 2007 as an Exhibitor, Supplier or Buyer, please mention that you are an IIPT member and also let IIPT know of your planned registration (iipt@iipt.org).

For more information on THETRADESHOW 2007, call 1.866.870.9333 or visit www.THETRADESHOW.org. We look forward to seeing you in Las Vegas.
Back to Top
---
---
City of Samarkand to Celebrate 2750th Anniversary with
Peace Museum Festivities
| | |
| --- | --- |
| | In August 2007, the City of Samarkand, Republic of Uzbekistan, will celebrate its 2750th anniversary under the auspices of UNESCO. As part of this renowned City's festivities, the International Museum of Peace and Solidarity are assembling an exhibit of Samarkandiana. |
The Museum welcomes items of all kinds about Samarkand from everywhere in the world. These may include letters, travel accounts, magazine articles, books, brochures, poems, songs, quotations, photographs, drawings, documents, etc. Subjects may include hotels, restaurants, merchants, streets, communities, enterprises, products, publications, arts, and anything carrying the name "Samarkand" or similar.

The exhibit is being undertaken in cooperation with the Samarkand State Museums. Contributions of particular historical or ethnographic interest will be reproduced in documentary articles in the Uzbek press. All contributions will be acknowledged and displayed in the exhibit at the Samarkand State Museum of the History of Culture and Arts of Uzbekistan. A commemorative book will also be published.

Please send contributions your contributions to:

Anatoly Ionesov, Director
International Museum of Peace and Solidarity
P.O. Box 76
UZ-140100 Samarkand
Republic of Uzbekistan
Telephone/fax: +998 (66) 233 17 53
Email: imps86@yahoo.com
peace.museum.com
Back to Top
---
---
Show Your Support with One Earth One Family
IIPT Plaques and Gift Cards

Created exclusively for IIPT, both items display the IIPT Credo of the Peaceful Traveler and Art Piece by R. Padre Johnson.

The Credo of the Peaceful Traveler puts forth an ethical travel philosophy for travelers to abide by. The IIPT Credo of the Peaceful Traveler was the inspiration of a very special person at the IIPT First Global Conference: Tourism - A Vital Force for Peace, Vancouver 1988. We have respected the author's request to remain annonymous. The IIPT Credo has since spread across the travel and tourism industry worldwide.

The One Earth One Family art piece

by R. Padre Johnson

provides a view of our incredible earth from outer space, surrounded by the open faces of 25 children and adults from different cultures. Each portrait represents an important visual statement about the unique and interesting facial difference in each individual, the culture and ethnicity each represents, and the limitless threads of common humanity that draws all citizens of our planet more closely together as one inter-dependent family.

These items will remind all who see or receive them of what a privilege it is to travel freely throughout the world and the opportunity they have as they travel to be ambassadors of international understanding, good will and peace. These items will be admired and appreciated by everyone who sees them in your office, place of business or home.

Costs are $200 (US) plus shipping for an Acrylic Plaque, and $15 (US) plus shipping for a Gift Card pack of 10 Cards and Envelopes. To order online or by fax/mail, please visit our website.
---
About IIPT
The International Institute for Peace through Tourism (IIPT) is a not for profit organization dedicated to fostering travel and tourism initiatives that contribute to international understanding and cooperation, an improved quality of environment, the preservation of heritage, and poverty reduction; and through these initiatives, helping to bring about a peaceful and sustainable world. It is founded on a vision of the world's largest industry, travel and tourism – becoming the world's first global peace industry; and the belief that every traveler is potentially an "Ambassador for Peace."
For more information:
IIPT Website: www.iipt.org
Tel: (802) 253-2658
Fax: (802) 253-2645
Email: info@iipt.org