IIPT TO CONDUCT BI-COMMUNAL WORKSHOPS
IN GREEN ZONE
The International Institute for Peace through Tourism (IIPT) will be conducting a series of Preparatory Workshops leading up to an IIPT Cyprus Conference planned for late May 2009. Theme of the May Conference is:

"The Cyprus Opportunity: Tourism, Culture and Sport – Pathway to Reconciliation and Sustainable Socio-Economic Development."
The aim of the Conference is to develop initiatives that harness tourism, culture and sport in promoting bi-communal understanding and collaboration towards sustainable cultural and socio-economic development.
The three Preparatory Workshops will each be held in the Green Zone as follows:
Monday, 6 April 09:30 to 16:00
Thursday, 9 April 09:30 to 16:00
Friday, 10 April 09:30 to 16:00
Workshop Objectives


The objectives of the workshops are to identify collaborative initiatives in the areas of tourism, culture/the arts, sport, environment, and sustainable economic development that can contribute to enhanced mutual understanding, trust, and collaboration among the Greek and Turkish communities of Cyprus; and secondly, to explore the development of innovative tourism products related to heritage, culture, the arts, ecotourism, agro-tourism, sport tourism and other special niche markets that embrace collaborative community involvement. The Workshops will seek to build on the successes of current projects and programs and propose goals and concrete outcomes for the May conference.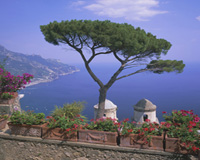 The Workshop objectives will be framed within a context that recognizes the potential of Cyprus as the natural bridge of 3 continents and a cross-roads of civilizations where East meets West; an island rich in history that can be traced back more than 9,000 years - where one can explore treasures of the Ancient Greeks and the Roman period, churches and monasteries from Byzantine times, castles and palaces from the days of the Crusaders, city walls from Venetian days, and mosques, libraries, and inns from the Ottoman era. The cultural and natural assets of Cyprus including idyllic villages, beautiful beaches, rugged coast lines rolling hills and forested mountains will also inform deliberations of Workshop participants – together with the unmatched hospitality, friendliness,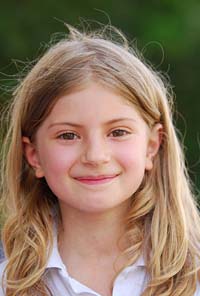 and welcoming spirit of all Cypriots.
Background
In the year 2000, an IIPT Conference was held in Gocek, Turkey, between Turkish and Greek travel and tourism industry leaders. The Greek tourism industry responded by hosting an IIPT Conference the following year in Thessalonki, Greece, with participants from Greece and Turkey, as well as Cyprus. This second Conference resulted in the "Thessaloniki Declaration" which concluded with the following recommendation:
…. that we strive to make Cyprus a model of peace and friendship through Tourism for the Mediterranean Region and throughout the world in the spirit of the original Olympic Games.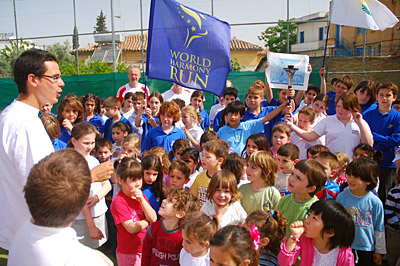 With high level talks currently underway between the Greek and Turkish Communities, it is now timely to move forward with this recommendation in a manner that gains international recognition for Cyprus as a model for the UN International Year of Reconciliation 2009.

The Workshops and Conference are endorsed by both the Greek and Turkish Cypriot Communities.
Organizations Wishing to Take Part
Cyprus NGO's and other Cyprus organizations engaged in culture/the arts, sport, environment, economic development, and all Cyprus travel and hospitality related organizations and companies wishing to take part in one of the workshops may contact Louis D'Amore, Email: ljd@iipt.org with a copy to Kristen: Email: Kristen@iipt.org - to receive an invitation. Invitation requests should be made at your earliest convenience and not later than Wednesday, April 1.
If responding by fax - + 1.802 253.2645. Please indicate an email address for further communication.
---
---