IIPT Proud Partner in
5th African Diaspora Heritage Trail Conference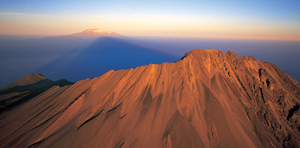 The United Republic of Tanzania, a country rich in history, culture, natural resources, economic promise will host the Fifth International African Diaspora Heritage Trail (ADHT) Conference, October 25-30, 2009, in Dar es Salaam. This will be the first time the ADHT Conference has convened on the continent of Africa and promises to be a historic journey for the more than 200 delegates expected to attend. The ADHT is an annual forum to enhance cultural tourism in the African Diaspora.
Mt. Kilimanjaro

"I appreciate the efforts of the ADHT to bring together people from all over the world to identify places and phenomenon in order to conserve, document and preserve the global presence and cultural influence of people of African descent, and contribute this knowledge to the world stage of history, culture and contemporary affairs." Hon. Shamsa Mwangunga, Minister of Natural Resources and Tourism, United Republic of Tanzania – Host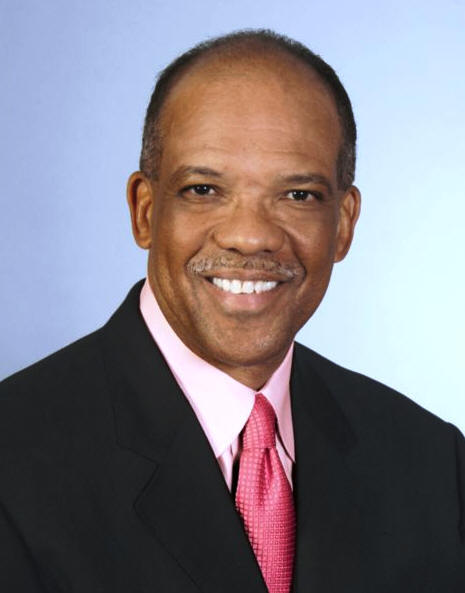 This year the African Diaspora Heritage Trail movement is going back to its roots. For the first time the ADHT Conference will be held in Africa. Half of the conference will take place in Dar Es Salaam and the other half in Zanzibar – two stunningly beautiful Tanzanian cities. We're calling it "Africa Homecoming". This is now our fifth international conference. We have our charitable status in place and our foundation now has a motivated director on board to pilot the ship. We are properly prepared to move forward the objective of educating the world on the cultural heritage of the African Diaspora. Dr. the Hon. Ewart F. Brown, J.P., M.P., Premier and Minister of Tourism and Transport, Bermuda

"IIPT is particularly proud to again be a partner in this important conference as It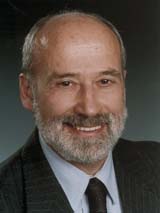 was at IIPT'sFirstGlobal Summit on Peace through Tourism in Amman, Jordan, November 2000 that the late Hon.David H. Allen was inspired with the vision of "The African Diaspora Heritage Trail" (ADHT). Within six months, the ADHT was launched as a self-guided tour in Bermuda. It was subsequently presented in its full concept for the first time at the 1st IIPT African Conference on Peace through Tourism in Nelspruit, Mpumalanga Province, South Africa, March 2002." Louis D'Amore, IIPT Founder and President
Louis D'Amore,
Founder & President, IIPT

In May 2002, Hon. David H. Allen's inspired idea took full flight with international support at the First African Diaspora Heritage Trail Conference in Bermuda. In Hon. David Allen's own words: "The aim of the African Diaspora Heritage Trail is to identify, conserve, and promote historic sites linked with the development and progress of people of African descent."

Hon. David Allen, the late Minister
of Tourism, Bermuda

The 2009 Conference will provide a continuing forum for the sharing of the vision, models, policy and resources that govern the development of the African Diaspora Heritage Trail - gathering diverse talented and experienced persons from throughout the African Diaspora who are committed to the authentic research, documentation, promotion and dynamic development of African Diaspora Heritage sites/venues, museums, monuments, and cultural expressions.

Five Exciting Themes Anchor the 2009 Conference
- Historical Accuracy and Perspective in Traditional and Contemporary Heritage
- InterpretationTelling the Story: Cultural Education, Expression and Industries Development
- Partnership Creation and Private Sector Participation in Heritage Destination Development
- Identifying Resources for Infrastructure and Heritage Site Developmen
- Communications: Marketing and Networking for Global Visitor Attraction
If you are interested in addressing the conference on any of these exciting topics, please contact Henderson Associates at diaspora@hend.com.

For more information on the ADHT Conference, contact ADHT conference headquarters.
Website: www.adht.net
Email: diaspora@hend.com
Phone: 301-650-5700 ext 507