The Gulf Experience—United Arab Emirates and Oman
A World Peace Tour sponsored by the International Institute for Peace through Tourism (IIPT)
January 31-February 10, 2012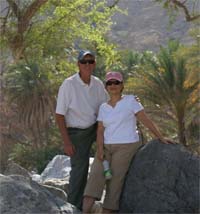 Join Donald & Lynne King, Ambassadors at Large for IIPT, for a fully-escorted tour of two vibrant Arabian Gulf nations—UAE and Oman, each home to some of the most dynamic modern cities and also to sleepy villages where time seems to have come to a standstill.  Arabian Gulf hospitality is legendary and you will have the opportunity to experience it yourself as an official Tour Delegate of the International Institute for Peace through tourism, all the while experiencing some of the most dramatic landscapes imaginable—undulating deserts, jagged mountains, deep wadis and a long pristine coast.
This is the essential itinerary for anyone visiting this fascinating region of the world.  Please join us as we make the effort to "make every traveler an Ambassador of Peace".
For more information, including a detailed itinerary, click here.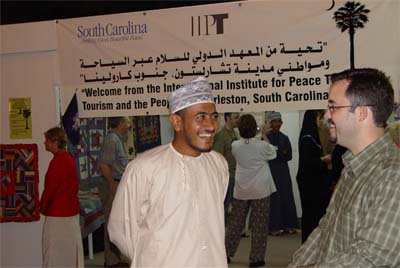 The International Institute for Peace through Tourism, in cooperation with the Royal Society for Conservation in Jordan, offer: The Wild Jordan Tour
March 6-16, 2012
Personally escorted by Donald & Lynne King, Ambassadors at Large for the International Institute for Peace through Tourism, this is an opportunity to see one of the world's best success stories for eco-tourism and sustainable tourism.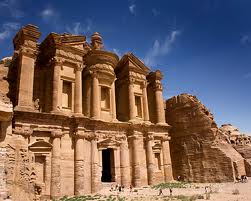 A word from Donald King...
For the past six years, my wife and I have maintained an apartment in Amman , spending nearly six months out of each year in Jordan , as we have developed this tour itinerary. It has been an enriching and wonderful experience. From a tour operator's point of view, Jordan is one of the most spectacular destinations in the world and it is one of the world's leaders in the tourism industry in the areas of ecotourism and sustainable tourism. And then, in any discussion of the world's most hospitable people, Jordanians have to be strongly considered. Please join us as we explore the fascinating and friendly country.
For more information, including a detailed itinerary, click here.
Nabji Festival Trek & World Peace Tour to the
Himalayan Kingdom of Bhutan. January 8-21, 2012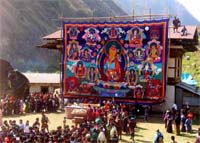 Uniquely governed for "Gross National Happiness" and steeped in the day to day practice of kindness and compassion, the tiny Buddhist Kingdom of Bhutan is tucked into the folds of the rugged Eastern Himalayas. Blessed with some of the world's highest and youngest mountains, glacial lakes, and an intricate network of deep forests rich with life--Bhutan is one of the world's environmental jewels .

Please join us to journey to the center of Bhutan to take a six day Community Based trek to the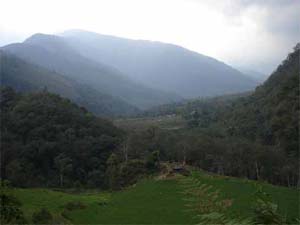 small village of Nabji and celebrate with many local villagers their annual festival (Tsechu) . This year a newly embroidered huge thangkha or tapestry will be a unfurled - blessing the village and especially the festival's visitors . Dances will be performed by lay monks (Gomchens) and woman folk-dancers from Nabji and Korphu village. We believe after attending such a sacred festival you are blessed to live twice as long. Devotees from far and near always try to attend this special festival. A first in ecotourism in Bhutan, the Nabji Korphu trek is designed to support local villagers who help supply food, portaging and shelter for guests when they visit their villages.

A collaboration between Sacred Himalaya Travel and International Institute for Peace Through Tourism (IIPT ), this journey offers participants a deep inner and outer experience of peace. May it ripple further into the world on your return.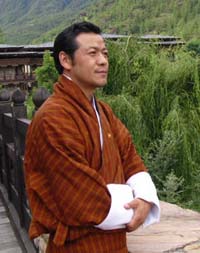 Your personal guide, Tshetem Norbu is a gentle soul who embodies Buddhist ethics, integrity and great good humor. Originally from Eastern Bhutan, Tshetem owns and operates Sacred Himalaya Travel in Bhutan. Since 1995 he has been a professional guide leading tours and treks throughout Bhutan. He brings a deep knowledge of the cultural, religious and natural history of his country. He's also a great birder. He was awarded a National Outdoor Leadership scholarship to the USA and graduated from rigorous training in 2005. He lives in Thimphu, Bhutan.
Click here to view full itinerary and logistics for the tour
WORLD PEACE TOUR TANZANIA - Volunteer/Wilidlife Safari, June 1-13, 2012


Globalization and the rapid development of technology have made the world a small village, which has spurred enthusiasm to learn and understand our friends and neighbors half way across the globe. If you are ready, then Karibu Tanzania!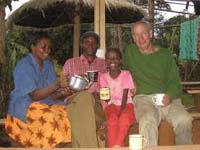 Our tour begins in Northern Tanzania, where the time spent will involve volunteering, learning and growing with the Wapare people in Pare Mountains. Join the villagers on their daily activities including farming, tending to livestock, and helping at a local high school. The sharing and peaceful nature of this community who leaders were fearless warriors is part of their rich history and legacy.

Leaving behind our new friends, we are off for an adventure to Olduvai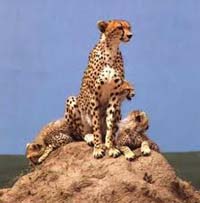 Gorge, where the first human species were discovered, and where existence and life continues for some of the indigenous people who still live as their ancestors did. The Ngorongoro Crater and the Serengeti National Park combined ecosystems have the largest concentration of wildlife in the world, and this trip offers you the opportunity to witness it firsthand! Continue on to Zanzibar on your own to mystic islands filled with history, legacy and culture. Take the time to learn more about the Swahili culture while your tour around the island.
For more information and daily itinerary - please click here.
Are you ready to Climb Mount Kilimanjaro?
February 18 and June 16, 2012

To meet the challenge, click here.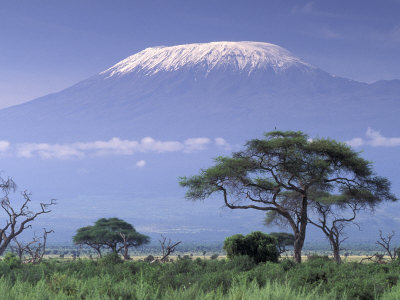 DISCOVER CROATIA

National parks, Islands and UNESCO Sites
Come with us on a World Peace Tour to Croatia, a land of unparalleled beauty and culture. Croatia is one of the best ecologically preserved countries of Europe with an impressive list of UNESCO world heritage sites and historic cities.  Experience the pristine beauty of Plitvice Lakes national park; wander through small towns and historic European cities including Zagreb; mingle and interact with people in open air markets, artistic shops; tour magnificent cathedrals, ancient temples, and little churches from the Baroque period; savor authentic traditional cuisine; discover Korcula, the architectural diamond of the Adriatic and the world famous historical city of Dubrovnik.


For more information and daily itinerary – please click here
About IIPT
The International Institute for Peace through Tourism (IIPT) is a not for profit organization dedicated to fostering travel and tourism initiatives that contribute to international understanding and cooperation, an improved quality of environment, the preservation of heritage, and poverty reduction; and through these initiatives, helping to bring about a peaceful and sustainable world. It is founded on a vision of the world's largest industry, travel and tourism – becoming the world's first global peace industry; and the belief that every traveler is potentially an "Ambassador for Peace."
For more information:
IIPT Website: www.iipt.org
Tel: (802) 253-2658
Fax: (802) 253-2645
Email: info@iipt.org
eTurboNews is proud to be the sponsor for this IIPT Newsletter
Advertising Submit Articles Circulation Contact Partners Team