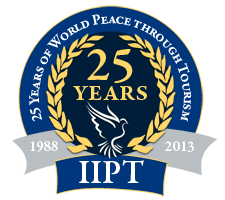 IIPT 25th Anniversary at
World Travel Market
The International Institute for Peace through Tourism (IIPT) proudly commemorated the 25th anniversary of its First Global Conference: Tourism – A Vital Force for Peace, Vancouver 1988 on the Platinum stage at World Travel Market. The commemoration was in support of the "Great War" Centenary with its theme of "No More War."
Featured speakers included key leaders of the travel and tourism industry who shared their perspectives on "Building a Culture of Peace through Tourism" and in support of the World War I Centenary theme: "No More War."  Speakers included: Dr. Taleb Rifai, Secretary General, UNWTO Secretary General; David Scowsill, President, World Travel and Tourism Council (WTTC); Mok Singh, Immediate Past President, Skal International; and Geoffrey Lipman, President, International Coalition of Tourism Partners (ICTP), and Martin Craigs, President, Pacific Asia Travel Association (PATA)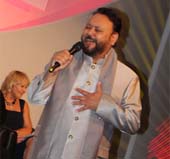 Mr. Peter De Wilde, CEO of Visit Flanders, made a special presentation on the launch of the WWI Centenary in Flanders. As well, award winning singer-songwriter, Alston Koch sang his song on Climate Change.  
IIPT Founder and President said, "IIPT was proud to support the Great War Centenary with its theme of 'No More War' – and to have the foremost leaders of the travel and tourism industry speaking in support of 'Building a Culture of Peace through Tourism.'
| | | |
| --- | --- | --- |
| Dr. Taleb Rifai | Peter DeWilde | Geoffrey Lipman |
| Martin Craig | David Scowsill | Mok Singh |
Co- moderators for the event were Fiona Jeffery OBE - Former Chairman, World Travel Market and Founder and Chairman, Just a Drop; and Anita Mendiratta, Founder & Managing Director, CACHET Consulting.
| | |
| --- | --- |
| Fiona Jeffery OBE | Anita Mendiratta |
The 25th Anniversary commemorative event also honored individuals and organizations who have substantially contribution to promoting a 'Culture of Peace through Tourism' and further advancing IIPT's vision of travel and tourism becoming the world's first global peace industry – an industry that promotes and supports the belief that every traveler is potentially and 'Ambassador for Peace.'
Honorees were:
                   Hostelling International
                   Peace Boat
                   Global Volunteers
                   Rural Education and Development (READ) Global              
Airline Ambassadors International
                   IUCN – UIAA Summit Team
                   Peace Trees Vietnam
Alex Harris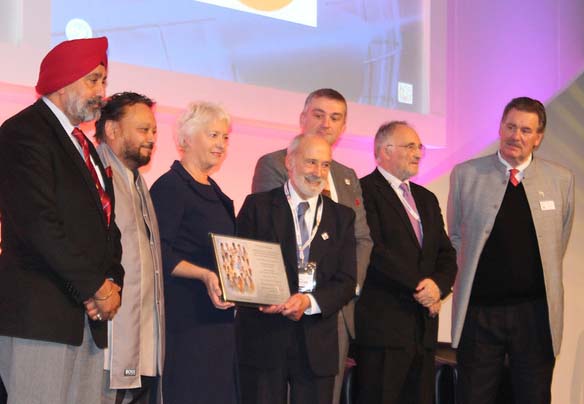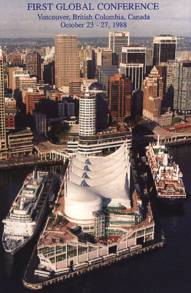 The 1988 Vancouver Conference was a watershed event for the travel and tourism industry introducing for the first time the concept of Sustainable Tourism, four years prior to the Rio Summit -  and a new "higher purpose of tourism" paradigm that includes the key role of travel and tourism in:
- Promoting international understanding
- Collaboration among nations
- Protecting the environment and preserving biodiversity
- Enhancing cultures and valuing heritage
- Sustainable development for all
- Poverty reduction and
- Reconciliation and healing wounds of conflict
IIPT is most grateful to all who participated in our celebratory 25th Anniversary event at World Travel Market.