IIPT World Symposium to feature "Golf for Peace" Day with special Invitation to International Delegates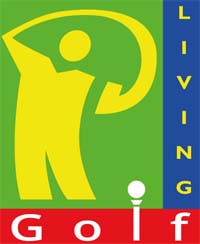 IIPT and Living Golf will come together commemorating the legacies of Nelson Mandela, Mahatma Ghandi and Martin Luther King Jr. for a special day of "IIPT Golf for Peace."
All delegates, and international delegates in particular, are invited to team up with South African hosts for a truly authentic experience at Glendower Golf Club. 'Let's Play' as "Ambassadors for Peace" - building bridges of friendship among people from different cultures, backgrounds and nationalities.
Glendower Golf Club has a proud history dating back to 1935. It is an exquisitely designed, highly ranked parkland golf course in Johannesburg, South Africa. A challenging golf course set amidst gorgeous surroundings, Glendower Golf Club is said to be a test for the world's best golfers. Glendower has hosted many of South Africa's flagship tournaments and this month will host the prestigious104th South African Open Championship
The "IIPT Golf for Peace" Day is being organized by Franz Rolinck, Amanda St. George, Bunny Bhoola, Ajit Sikand, Bernadette Nickol, and Lance Ibouah.
Date
The Golf for Peace Day will be held immediately following the Symposium, Friday, February 20.
When registering for the Symposium – please indicate your intention to participate in the "IIPT Golf for Peace" Day – website: http://www.iiptsymposium.com/
| | | | |
| --- | --- | --- | --- |
| Franza Rolinck and Amanda St. George | Bunny Bhoola | Ajit Sikand | Bernadette Nickol |
Why Golf?
Golf is an international sport played by individuals and supported in a team spirit. All players are equal due to the unique handicap system. Sharing a long walk to freedom while discussing cultural experiences, transcending borders and language, celebrating differences and diversity.
It is based on authenticity, values, transparency, openness and honesty. Golf has become a high-end sport which contributes to a significant role in worldwide tourism. Yet,it is often seen as an individual, unsustainable sport - exclusive and elitist. The origins of golf on the ancient 16th Century golf links of Scotland tell a different story. It was played by the community on local common land, for leisure and showcasing the promotion of life and leadership skills - where all are equal. It is a powerful tool overcoming social barriers and to form lasting relationships.
Tourism offers an opportunity for many cultures to play together and to share their history - a long walk to freedom. It offers players an opportunity to share their backgrounds and traditions, to understand how diversity within a world of conflict may be resolved - talking together - walking together - playing together.
The format is to play 18 holes in groups of four players (2 South Africans and 2 visitors). Each hole will be guided by the legacy of our three inspirational leaders - Nelson Mandela, Mahatma Ghandi and Martin Luther King Jr - contributing to international understanding and cooperation, resolution of conflict and mobilising the travel and tourism industry as the world's first Global Peace Industry.
"Let's Play" celebrates our diversity for tourism, friendship and peace throughout the world, Friday 20th February 2015.
Living Life - Loving Life - Living Golf
For further information please email letsplay@livinggolf.com or phone
Franz Rolinck +27 (0) 798529345
Living Golf International Ltd - Reg. SC 410531
Email: franz@livinggolf.com Web: www.livinggolf.com
Mobile: +44 (0) 7570 139657, +44 (0) 7587 161770
Sponsorship Opportunities
Organizations interested in sponsoring the Symposium are invited to contact:
Louis D'Amore, Email: ljd@iipt.org. In South Africa, please contact Bernadette Nickol: bernadette@nickolandpartners.com
More Information and Registration
More information on the Symposium is available at www.iipt.org.
To register – please visit: www.iiptsymposium.com