UNWTO Secretary General, Dr. Taleb Rifai to be
Keynote Speaker at IIPT World Symposium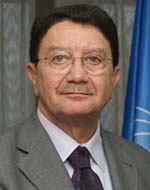 Dr. Taleb Rifai, Secretary General of the UN World Tourism Organization (UNWTO) will be a keynote speaker at the groundbreaking
IIPT World Symposium: Cultivating Sustainable and Peaceful Communities and Nations through Tourism, Culture and Sport
February 16-19, 2015
Ekurhuleni, South Africa
The Symposium will honor the legacies of the world's three champions of Non-Violent Resistance: Nelson Mandela, Mahatma Gandhi and Martin Luther King, Jr.
| | | |
| --- | --- | --- |
| Nelson Mandela | Martin Luther King, Jr | Mahatma Gandhi |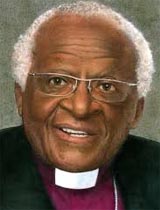 The Symposium is being held February 16-20, 2015 at Emperors Palace, nearby Johannesburg OR Tambo International Airport, in the Metropolitan Municipality of Ekurhuleni (City of Peace), Gauteng Province, South Africa. It will also commemorate the 50th Anniversary of African Union, 20 years of South African Democracy, and 50th Anniversary of Civil Rights Legislation in the United States.
The Symposium has been endorsed by Archbishop Desmond Tutu.
Other keynote speakers will include: Hon. Derek Hanekom, Minister of Tourism, South Africa (Invited); Hon. Alain St. Ange, Minister of Tourism, Seychelles; Martin Craigs, CEO, Pacific Asia Travel Association (PATA) (Invited); Geoffrey Lipman, President, International Coalition of Tourism Partners (ICTP); Mok Singh, Skal International President (2012 – 2013).
Anita Mendiratta, Founder and Managing Director, Cachet Consulting, will be a plenary session Moderator.
| | | |
| --- | --- | --- |
| Hon. Derek Hanekom (invited) | Alain St. Ange | Martin Craigs (invited) |
| | | |
| --- | --- | --- |
| Geofrey Lipman | Mok Singh | Anita Mendiratta |
IIPT Founder and President Louis D'Amore said, "Our intent will be to harness the Symposium and legacies of Nelson Mandela, Mahatma Gandhi, and Martin Luther King, Jr. to build bridges of tourism, friendship and peace between Africa, Asia, North America and other regions of the world."
The highly interactive Symposium will have two basic aims:
To identify strategies and best practice in cultivating productive, sustainable, peaceful and welcoming communities through tourism, culture and sports; and
The potential roles of tourism, culture and sports in reconciliation and socio-economic re-development of countries that have experienced conflict with a view towards building sustainable and peaceful nations.
Your Suggestions for Action Initiatives Invited
The interactive nature of the Symposium will be designed to foster collaborative action initiatives that will contribute to building a "Culture of Peace through Tourism." Your suggestions for action initiatives are welcome – as well as your nominations in our:
Call for Success Stories
IIPT welcomes your suggestions and nominations of 'real life' success stories for presentation during the Symposium. Any "success story" relevant to the theme at either the Community Level or National Level will be considered including but not limited to:               


Community Tourism                             Woman Empowerment
Rural and Agri-tourism                          Youth Empowerment
Community Capacity Building                Community Peace Gardens
Skills Development                               Universal Access
Private sector contribution                   Poverty Reduction
Youth Travel                                       Micro Enterprise & SME Dev't
Community Peace Parks                       Peace with Nature
Volunteer Tourism                               Culinary Contributions
Healing Wounds of Conflict                  Post Conflict Socio-Econ. Dev't
Int'l Collaborative Initiatives                Educating for a Culture of Peace
Role of Technology                             Trans-border Peace Parks
Please send brief abstracts to Kunjal Charadva, Email: kunjal.charadva@iipt.org, with a copy to Elizabeth Smith, Email: elizabeth.smith@iipt.org
Pre-Symposium Forums
As with past IIPT Conferences and Summits, Pre-Symposium events will include a full day Educators Forum and full day Student/Youth Leadership Forum. As well, following the precedent of IIPT's Fifth African Conference in Lusaka, Zambia, a full day Traditional Leaders Forum is also planned.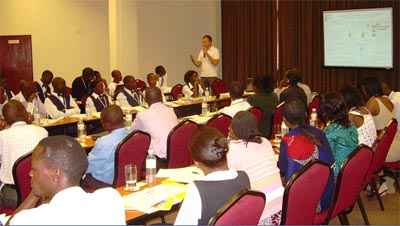 IIPT Student/Youth Leadership Forum

IIPT Scholarship Award
A US $2,500 scholarship award will be presented to the inter-disciplinary team of 3-5 students writing the best paper on the Symposium Theme of Building Sustainable and Peaceful Communities and Nations through Tourism, Culture and Sport.
Website now Open for Registration
For more information and to register for the Symposium, please visit our Symposium website http://www.iiptsymposium.com/
Sponsorship Opportunities
Organizations interested in sponsoring the Symposium are invited to contact:
Louis D'Amore, Email: ljd@iipt.org. In South Africa, please contact Bernadette Nickol: bernadette@nickolandpartners.com
Host Partners
Symposium Partners
Strategic Partners