IIPT World Symposium to honor the legacies of Nelson Mandela, Mahatma Gandhi and Martin Luther King, Jr.


The International Institute for Peace through Tourism's next event will be a World Symposium honoring the legacies of the world's three champions of Non-Violent Resistance: Nelson Mandela, Mahatma Gandhi and Martin Luther King, Jr.
IIPT World Symposium
Cultivating Sustainable and Peaceful Communities and Nations
Through Tourism, Culture and Sports
February 15-20, 2015
To be held at Emperors Palace, nearby O.R. Tambo International Airport, Metropolitan Municipality of Ekurhuleni, Gauteng Province, South Africa.
The Symposium will also commemorate the
50th Anniversary of the African Union
20 years of South African Democracy, and
50th Anniversary of Civil Rights Legislation in the United States
           
| | | |
| --- | --- | --- |
| Nelson Mandela | Martin Luther King, Jr | Mahatma Gandhi |
In announcing the World Symposium, IIPT Founder and President Louis D'Amore said, "Our intent will be to harness the Symposium and legacies of Nelson Mandela, Mahatma Gandhi, and Martin Luther King, Jr. to build bridges of tourism, friendship and peace between South Africa, India and the United States – and other regions of the world."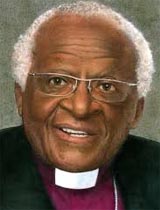 The Symposium, which has been endorsed by Archbishop Desmond Tutu, will have two basic aims: to identify strategies and best practice in cultivating productive, sustainable, peaceful and welcoming communities through tourism, culture and sports; and to identify the potential roles of tourism, culture and sports in reconciliation and socio-economic re-development of countries that have experienced conflict with a view towards building sustainable and peaceful nations.
Design of the Symposium will be highly interactive with international experts in community development, community tourism, sports, culture and peace engaging with delegates in the exchange of experiences and ideas; and Ministers of Tourism from countries that have experienced conflict sharing their insights and suggestions related to strategies and best practices for reconciliation, healing wounds of conflict and harnessing tourism, culture and sports in the re-development process.
In addition to Ministers of Tourism from Africa, selected Ministers from countries of Europe, Asia and South America that have experienced conflict will also be invited to participate in inter-active plenary session panels.
Pre-Symposium Forums
As with past IIPT Conferences and Summits, Pre-Symposium events will include a full day Educators Forum and full day Student/Youth Leadership Forum. As well, following the precedent of IIPT's Fifth African Conference in Lusaka, Zambia, a full day Traditional Leaders Forum is also planned.
As well, a US $2,500 scholarship award will be presented to the inter-disciplinary team of 3-5 students writing the best paper on the Symposium Theme of Building Sustainable and Peaceful Communities and Nations through Tourism, Culture and Sport.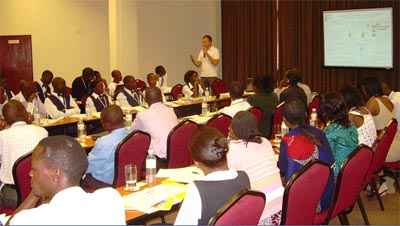 IIPT Student/Youth Leadership Forum

UNWTO to be Symposium Partner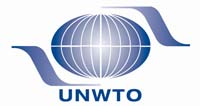 The United Nations World Tourism Organization (UNWTO), which has supported IIPT International events since the First IIPT Global Conference, Vancouver 1988, will again be a partner in the Symposium. The Symposium will be organized in collaboration with UNWTO. South Africa Tourism, Gauteng Tourism, South African Airways and the Metropolitan Municipalities of Ekurhuleni and Johannesburg are Host Partners of the Symposium. Additional Symposium Partners and Host Partners will be announced in the days ahead.


IIPT Strategic Partner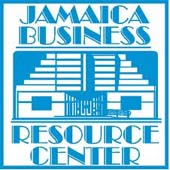 The Jamaica Business Resource Center (JBRC) was established in 1994 as a national model for President Clinton's Initiative to help stimulate the expansion of urban economies through the growth and development of Small, Minority and Women Owned Businesses. Since becoming operational in 1995, the Jamaica Business Resource Center has provided Technical and Financial Assistances to over 7500 new and established businesses, helped to secure over $700 million in financing and procurement opportunities and provided high quality, in depth training in the fundamentals of business management to over 6500 entrepreneurs.
JBRC is a strategic partner of IIPT. JBRC's President Timothy Marshall will be conducting a Training session in Community Economic Development for Symposium delegates.
Sponsorship Opportunities
Organizations interested in sponsoring the Symposium are invited to contact:
Louis D'Amore, Email: ljd@iipt.org.
Foundations of Symposium

The World Symposium for Sustainable and Peaceful Communities and Nations builds on six previous IIPT global conferences/summits and some 15 international conferences.
Call for Success Stories
Persons/organizations interested in submitting case studies of "Success Stories" to be considered for presentation in the Symposium Program  are invited to contact Elizabeth Smith, Program Coordinator, Email: Elizabeth.Smith@iipt.org – with a copy to
Kunjal Charadva, Program Coordinator, Email: Kunjal.Charadva@iipt.org