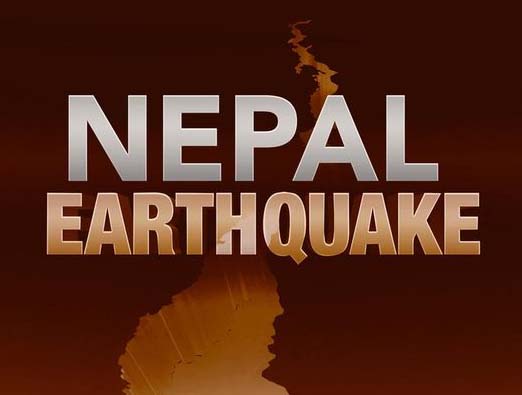 World Travel & Tourism Industry Responds in
Support of Nepal Recovery
The 7.8 magnitude earthquake in Nepal this past April 25th killed more than 8,800 people and injured more than 23,000. Tremors were felt across the region, with further loss of life in India, Bangladesh and Tibet.
Hundreds of thousands of people were made homeless with entire villages flattened, across many districts of the country. Centuries-old buildings were destroyed at UNESCO World Heritage sites in the Kathmandu Valley, including some at the Kathmandu Durbar Square, the Patan Durbar Square, the Bhaktapur Durbar Square, the Changu Narayan Temple and the Swayambhunath Stupa.
IIPT was further saddened that the earthquake struck in the midst of one of Nepal's signature events – the "Tour De'Lumbini - Pedal for Peace" -  scheduled April 21 to May 5, with an arrival in Lumbini - birthplace of Buddha, scheduled on May 4th – Buddha's birthdate, to light a Peace Lamp at Buddha's statue and to have a celebration of peace. The schedule called for a return to Kathmandu the next day after visiting Tilaurakot Palace where Buddha grew up. We pray that our many friends and colleagues and their families have safely survived the devastation.
Several travel related organizations from around the world have responded to create long term support for the people of Nepal and to the recovery of its vital travel industry.
With this special edition newsletter, IIPT would like to recognize and express appreciation to the many organizations who responded in support of the Nepal crisis. We further hope that this edition will serve as a medium of facilitation for responding travel and tourism organizations to communicate with one another and to further coordinate activities in an effort to make them both more efficient and effective.
Following are travel and tourism organizations IIPT has identified who are responding in support of the long term recovery of Nepal. Persons who are aware of other travel and tourism organizations responding to the long term recovery of Nepal are invited to send information related to the organizations with a brief description of their activities and contact information to Dr. Louis D'Amore at ljd@iipt.org with a copy to Kunjal Charadva at kunjal.charadva@iipt.org.
A further newsletter will be published with the updated information.

READ Global
Many of READ's (Rural Education and Development) 59 Centers in Nepal serve as the primary source of information in their communities and provide critical resources such as microcredit, health services, and Internet access. More than a dozen of these Centers and their communities have sustained damage.

READ Centers will continue to play a critical role in meeting village's most urgent needs as people begin the process of rebuilding. If you would like to support READ in its efforts to help their communities rebuild, please consider funding their foundation. Funds will help our partner communities and Nepal teams reconstruct READ Centers that have been damaged, provide response services and information through the Centers, and help families rebuild their lives.
For further details kindly contact Dr. Antonia Neubauer at toni@mythsandmountains.com

Adventure Travel Trade Association (ATTA)
ATTA and its partner, the Outdoor Industry Association (OIA) have been requesting specific gear donations from their members:
6 – 10 person tents (Target: 1,000)
Simple rain gear / ponchos (Target: 4,000 – 5,000)
PoU — Point of Use — water filtration systems or devices (Target: 1,000 – 2,000)
Knit caps (Target: 2,000 – 3,000)
As well, ATTA member Dharma Adventures has been collaborating with Samaritan's Purse, have had weekly planes going to Nepal to deliver donated gear from OIA.  World Wildlife Fund are also taking advantage of the cargo transportation to Nepal. sending pallets of gear to North Carolina, where their volunteers are helping to pack it up and prepare it for shipment to Nepal.
To collaborate with ATTA and further support its efforts, kindly contact Shannon Stowell at shannon@adventuretravel.biz

Trekking Agencies Association of Nepal
Trekking Agencies' Association of Nepal (TAAN), an umbrella association of trekking some 1200 Trekking agencies in Nepal, is working on re-establishing heritage sites and also has taken responsibility for repairing trekking trails. For further information about projects by TAAN visit http://www.taan.org.np/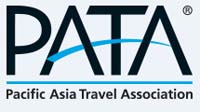 Pacifica Asia Travel Association (PATA)
PATA has set up several help centres  such as ATA Nepal Chapter Earthquake Victims Help Center at Explore Himalaya Travel & Adventure, Thamel and Scouts Building, Lainchaur. It is also helping to rebuild the tourism sector and opening various sites for tourists again.
The help centers provide for relief materials like tents, tarpaulins, food items, mattresses and blankets.
The organization is pleased to welcome all donations to the PATA- Nepal Chapter. For details contact Ivy Chee at ivy@pata.org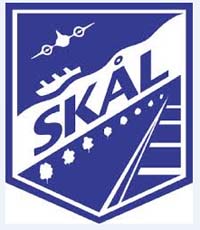 Skal International
Skal International is supporting the people and travel organizations in Nepal to rebuild Tourism  sites and infrastructure and to help fund the rebuilding of Nepal.
For further details contact Anamaria Vera at anamaria.vera@skal.org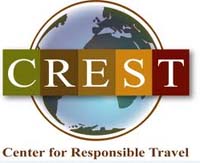 Center for Responsible Travel
CREST has added its voice to appeals for international assistance in the Nepal earthquake catastrophe. For further details please Contact Dr. Martha Honey at mhoney@responsibletravel.org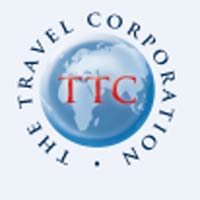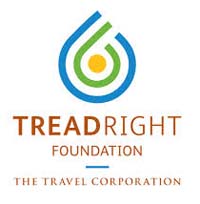 The Travel Corporation + Tread Right
The travel corporation and tread right foundation have come together with the global travel and tourism community to assist in recovery efforts by donating USD 20,000 to the collaborative efforts to support the Nepal tourism industry, spearheaded by the Tourism Cares community and Travel Weekly.
The joint effort will provide financial investments to support the local tourism industry, including community-based tourism projects and social enterprises, so that Nepal can recover in the long term. Additionally, the effort will provide global tourism advocacy and communications for Nepal, working with media and association partners to systematically tell the emerging Nepal story of recovery to travel agents, tour operators, the general public, and others vital for driving tourism to Nepal.
All funds contributed will be restricted for Nepal recovery, supporting direct program costs and including financial grants, advocacy, program management, etc.
For Donations and further information visit http://www.lionworldtravel.com/news/travel-corporation-and-treadright-foundation-support-nepal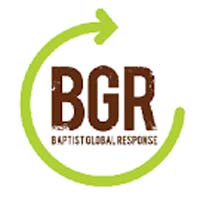 Baptist General Relief
Baptist General Relief (BGR) is a humanitarian relief organization that enlists and mobilizes volunteers to travel to stricken areas and provide relief and social reconstruction services.  They mobilize hundreds of people to travel as tourists in areas like Nepal to provide any form of assistance.
They provide various basic amenities like hygiene sets to kitchen equipment. They have also built temporary classrooms and play a role in rebuilding infrastructure for various communities.
They provide assistance in Nepal and Tibet. For donations, voluntary service and further enquiry kindly contact jpalmer@gobgr.org

Tourism Education Future Initiative
The Tourism Education Futures Initiative (TEFI), an international network of over 400 tourism educators and industry professionals, is presently collecting donations to help recovery and resilience in tourism industry in Nepal.
For contributing towards this fundraising drive and further information visit https://mydonate.bt.com/fundraisers/tefiwithnepal