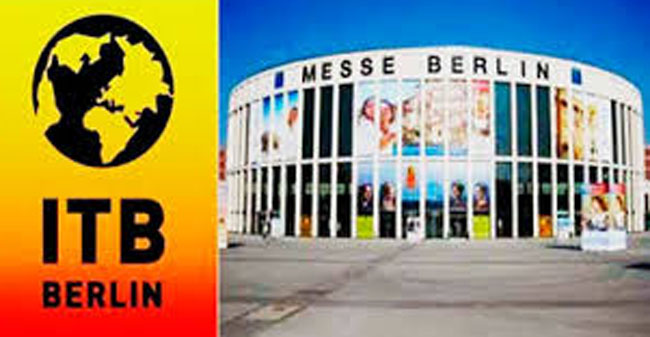 IIPT India Conducts First Global Awards for
Empowered Women in Tourism at ITB


In association with UNWTO and ITB Berlin, IIPT India conducted the first Global Awards for Empowered Women in Tourism this past month at ITB Berlin under the title "Celebrating Her."
Five exceptional women from across the world, including one from India, were honored at the Award Ceremony where Dr. Taleb Rifai, Secretary General of the UN World Tourism Organization (UNWTO) delivered the keynote address and Mr. Vinod Zutshi, Secretary for Tourism, Govt. of India was the Guest of Honour. The entire event was coordinated and moderated by Anita Mendiratta, author and international consultant on tourism, Special Advisor to the Secretary General UNWTO and Member IIPT India Advisory Council.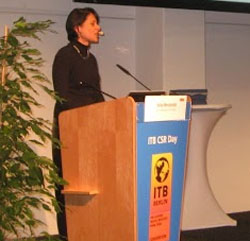 Anita Mendiratta  opened the proceedings with the comment that this was the perfect time for the Awards as the world celebrated Women's Day just a couple of days earlier. IIPT India,  she stated, firmly believes that the empowerment of women and an enhancement of the feminine principle in the industry would not only contribute positively to the tourism experience but would also contribute significantly to realizing IIPT's vision of Peace through Tourism. The awards recognized and celebrated women who have contributed to this vision – and who have not only empowered themselves but continue to empower other women as well.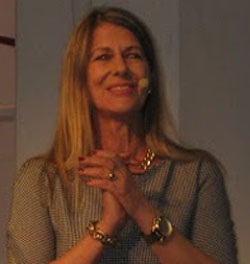 In her welcome address Rika Jean-Francois, CSR Commissioner for ITB Berlin said that one of the major parts of CSR is Gender Equality which has been often neglected. "There are so many women in the backyard of tourism that never have a chance to be in the spot light, in spite of being the backbone of the industry. These awards for the first time provide a platform for their empowerment and encouragement." ITB, she said, is happy to partner with IIPT India in this initiative and would like to do so next year as well."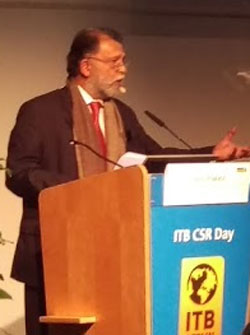 Ajay Prakash, President IIPT India paid a special tribute to Dr. Louis D'Amore, visionary President of IIPT who founded the International Institute for Peace through Tourism 30 years ago on two very simple but powerful premises: that tourism, the world's largest industry in the world could become the first global peace industry and that every tourist is potentially an Ambassador for Peace.
Elaborating on the rationale and the theme of the awards Prakash said " To realize the dream of peace through tourism, the industry needs to look beyond revenues, footfalls or room nights and rise to attain its higher purpose – that of breaking barriers and connecting people, of dispelling the irrational 'fear of the other' which is often the root of conflict, of bringing home the truth that the things and thoughts that unite us far outweigh the differences that might divide us and of recognizing the one fundamental truth: that you cannot build anything lasting or meaningful if you ignore or sideline half the population of the world – its women."
Women and children, he added, were the first and worst victims of conflict but "Celebrating Her" was about empowering more women to attain positions of power and get into decision making roles, by acknowledging and celebrating women who have come through and made a difference in our chosen field – travel & tourism, about holding up such women as achievers and projecting them as role models for other young women to empower themselves."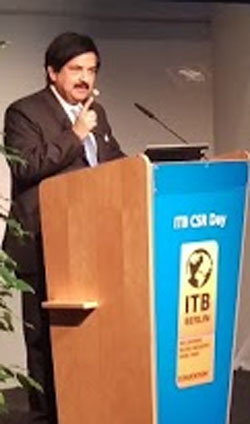 Mr. Vinod Zutshi, Secretary for Tourism Govt. of India in his address commended IIPT India for this important initiative and thanked UNWTO and ITB for their support to the IIPT India awards. He reminded the audience that India has long had a tradition of reverence for women – many goddesses are worshipped and even the rivers are named after goddesses. He then went on to recount the steps taken by the Indian government to support and empower women – from women oriented policies and schemes to free education and scholarships for girl students, to mandating at least one woman Director on a Company's Board of Directors and concluded that women are the embodiment of peace and have an important role to play in the tourism and hospitality industry.

Dr. Taleb Rifai Presents 1st IIPT India "Celebrating Her"
Global Awards for Empowered Women at ITB Berlin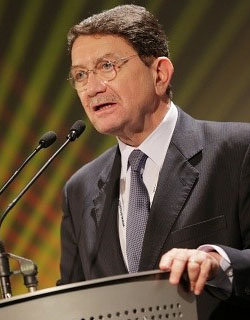 In his keynote address, Dr. Taleb Rifai spoke at length on the situation regarding women within the industry. He acknowledged and thanked the award winners for their efforts to make the world a better place. He congratulated IIPT India and ITB Berlin for taking up the issue of gender equality and celebrating women and said that UNWTO was proud to be associated with the Awards.
"For tourism to make a meaningful contribution to peace the challenges of gender equality and ensuring women empowerment must form a crucial part of tourism policy and strategy," said Dr. Rifai. "Tourism is the largest employer of women, It employs twice as many women as the services or production sectors. However it still has failed to tap the true potential of women which remains under utilized, under recognized, under paid, under exposed to education and under represented in leadership roles." Women, who comprise 50% or more of the global population account for 62-64% of the workforce in tourism, but constitute a mere 17% in leadership roles and earn 10-15% lower than their male counterparts in identical positions as per UN studies and statistics.
"It's not just an issue of rights but it makes eminent business sense to promote women as women contribute hugely to the growth and quality of tourism economics," he said.
Gender equality, continued Dr. Rifai, is at the forefront of UN policy. Referring to the UNWTO Global Code of Ethics in Tourism which was unanimously approved by the UN General Assembly in 2000, he said that governments must respect what they have signed. He quoted Article 2 of the Code – "Tourism activities must respect the equality of men and women; they should promote human rights and more particularly the individual rights of the most vulnerable groups…"
He concluded by congratulating IIPT India and ITB Berlin and urged all present to make a conscious effort to recognize and celebrate the role of women in tourism "Not because they are better," he said, "But because they are equal."
The 5 award winners were called by Anita Mendiratta to receive their awards at the hands of Dr. Taleb Rifai, Mr. Vinod Zutshi, Ms Rika Jean-Francois, Mr. Ajay Prakash and Mr. Kiran Yadav – Vice President IIPT India.
The award winners:
Dr. Nicole Haeusler Consultant for Responsible Tourism, Myanmar for Community Based Tourism
Ms. Aileen Clemente President of Rajah Travel, Philippines for Tourism and Peace
Dr. Dietlind von Lassberg Vice Chairwoman of Institute for Tourism & Development, Germany for Tourism Education
Ms. Jane Ashton, Director of Sustainability, TUI Group, UK for Tourism Sustainability
Ms. Valsa Nair Singh, Tourism Secretary, Govt. of Maharashtra for Innovation in Tourism

At the end of the day, said Prakash, there would be ten exceptional individuals who would have received the IIPT India Award for Empowered Women in Tourism – five Indian women who were awarded in Sep 2015 and five global leaders who were being awarded today. The idea, he said, was to create a network of these powerful women so that they could interact with each other and multiply their effectiveness tenfold as IIPT's Ambassadors of Peace.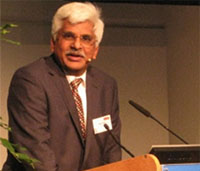 Mr. Kiran Yadav, Vice President IIPT India delivered the Vote of Thanks. He thanked SKAL International, PATA, WTTC and ICTP for their help and support and the hope that the IIPT Awards would be back next year at ITB Berlin in a bigger and better way.


Cassie DePecol arrives in 100th Country on  
Global Journey as an IIPT Ambassador for Peace


Cassie De Pecol has arrived in Montreal, Canada – the 100th country on her  'Expedition 196' as an IIPT Ambassador for Peace. Cassie has now been to 100 countries since her departure on July 24, 2015 in her attempt to become the first documented woman to travel to all 196 sovereign nations in less than three years to set a Guinness World Record and to become the first woman and youngest person to do so.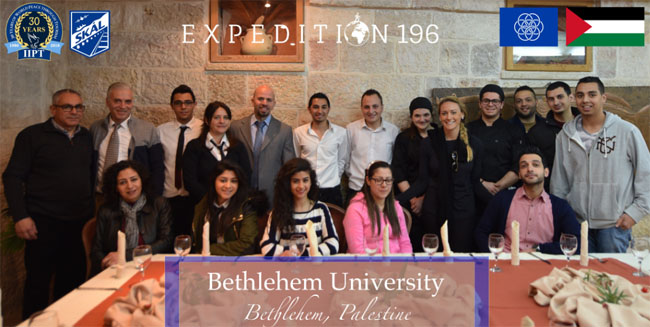 Cassie with Bethlehem University Students


Cassie is traveling as an IIPT Ambassador for Peace promoting the role of tourism in peace and sustainability. Skal International, the world's largest organization of travel and tourism executives, has been partnering in Expedition 196 by arranging for Presidents of Skal National organizations to meet Cassie on her arrival in each of their respective 87 countries and organizing her program while in their countries – particularly the opportunity to address University students of Hospitality and Tourism Management. Cassie has also been planting peace trees and collecting water samples for the Adventurers and Scientists for Conservation project, to then test for microplastics.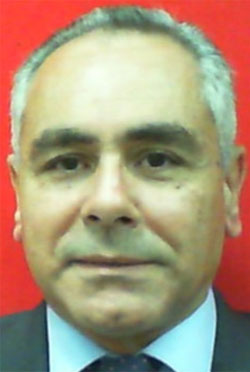 Cassie's most recent visits have been to Palestine, Israel and Jordan. While in Palestine, Cassie was the guest of Bethlehem University where she had the opportunity to meet with faculty and staff of the University, tour the campus, and to address senior students of the Hotel and Tourism Management program. The University also graciously hosted Cassie to a luncheon with Mr. Hassan Costantini, a senior official of the University and members of the Hotel Management faculty. The lunch was prepared by students of the University HOTM program.

Mr. Hassan Costantini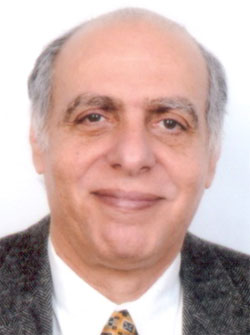 IIPT is grateful to Mr. Hani Abu Dayyeh, Trustee of Bethlehem University for facilitating Cassie's visit to Bethlehem University and for the warm welcome and gracious hospitality extended to Cassie during her visit.


From Palestine, Cassie proceeded to Israel where she was hosted by Skal Israel executive, Yaacov Hartman and Dr. Alon Gelbman, Head, Department of Tourism and Hotel Management, Kinneret College on the Sea of Galilee. Cassie was provided the opportunity to meet the President of Kinneret College, address the students of the Tourism and Hotel Management Program, tour the college campus, and take a field trip around the Sea of Galilee. Also assisting in preparations for the trip was Skal International President, Uzi Yalon.
Mr. Hani Abu Dayyeh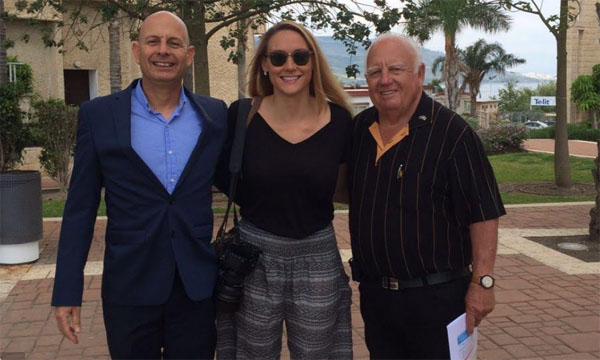 Cassie with .Mr. Yaacov Hartman and Dr. Alon Gelbman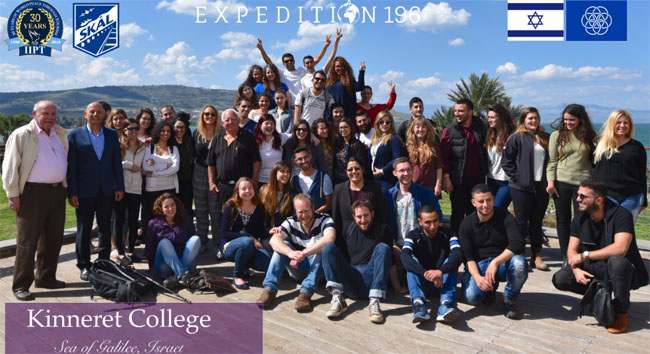 Cassie with Kinneret College on the Sea of Galilee students


From Israel, Cassie crossed over to Jordan where she was hosted by Hani Suleiman, Skal Jordan, together with the City of Amman and Jordan Ministry of Tourism and Antiquities. While in Jordan, Cassie met with H.E. Akel Biltaji, Mayor of Amman and IIPT International Advisory Board member, addressed the tourism students of the Mashrek International School, and had the opportunity to tour Petra and the Dead Sea.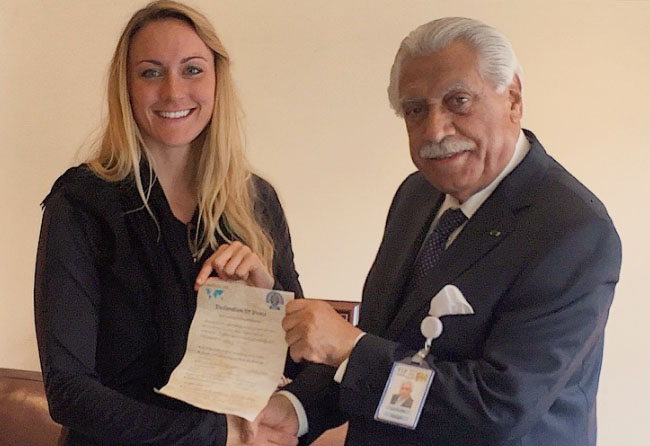 Cassie with H.E. Akel Biltaji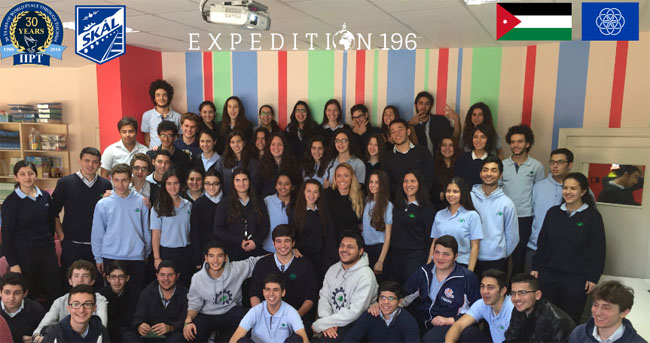 Cassie with tourism students of the Mashrek International School
Cassie is now headed for Dallas, Texas and the Summit of the World Travel and Tourism Council (WTTC).
For more information, please see:
http://expedition196.com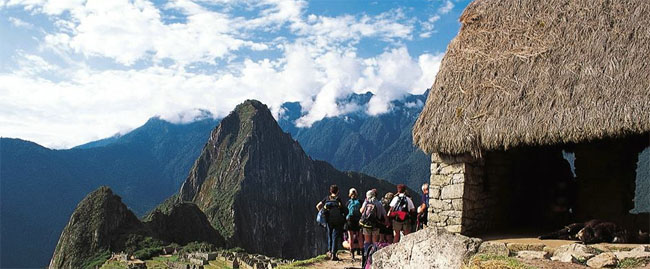 IIPT President to Speak at World Expeditions:
Responsible Travel Symposium in Toronto
IIPT Founder and President, Louis D'Amore will be a featured speaker at the World Expeditions Responsible Travel Symposium in Toronto, 19 April. Theme of the Symposium, being organized by Donna Lawrence, Responsible Travel Manager of World Expeditions Group is:
Learn how to be a Responsible Traveler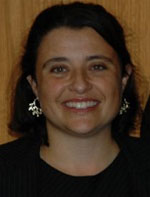 Donna has been pivotal in establishing the responsible travel initiatives in place at World Expeditions. She is passionate about building awareness and bringing about change to protect the environments, people and animals that enrich our travel experiences. Donna is an advocate for World Expeditions' 10 Pieces Litter Collection program – a program that relies on the collective power of many individual travelers to keep our mountain environments litter free.


World Expeditions is one of the world's leading adventure travel companies offering sustainable small group adventure holidays which began with its first trekking holiday in Nepal in 1975. Today, with offices around the globe, they offer more than 500 stand alone itineraries, which have a strong focus on responsible and ethical travel. World Expeditions are IIPT Coalition Partners and help promote the The Credo of the Peaceful Traveler.
World Expeditions' partners in responsible travel are coming together at this one event to discuss some of the hottest topics in travel including:
• World Animal Protection – Animal Welfare in Tourism
• Leave No Trace – Minimizing your Impact in Wilderness Areas
• Climate Friendly – Mitigating Your Air Travel Emissions
• World Expeditions – 10 Pieces, a litter collection initiative
• International Institute of Peace Through Tourism – Traveling as an Ambassador for Peace
• International Porter Protection Group – Fair Trekking: The Importance of Ensuring Porter Safety in Mountain Adventure Travel
• Mountain Equipment Co-op (MEC) – Responsible Outdoor Clothes & Gear
Each fact-filled 10-minute presentation presents the problem and most importantly provides the solution. Participants in the Symposium will be able to quiz the experts during the Q&A session.
Responsible Travel Symposium
DATE: Tuesday 19 April 2016
TIME: 5:30-7:30pm
VENUE: A centrally located Toronto city venue, details will be provided one week prior to the event.
Seats are limited, so secure your free seat at www.worldexpeditions.com
The Panel of Experts include:
Louis D'Amore, International Institute of Peace Through Tourism
Louis has been instrumental in promoting the travel and tourism industry as the world's first "Global Peace Industry" since the founding of IIPT in 1986. He has been a pioneer in promoting a social and environmental ethic within the travel and tourism industry since the mid-70's.

Melissa Matlow, World Animal Protection
Melissa has more than 15 years of experience leading animal welfare and environmental campaigns. As a former wilderness campaigner at Earthroots, Melissa achieved stronger regulations to protect wolves and other wildlife in Ontario. She joined World Animal Protection in 2005 to lead campaigns to improve the welfare of animals (wild and domestic), through legislation and policy change.

Jeremy Campbell, Leave No Trace
Jeremy specializes in introducing youth to the natural sciences, environmental responsibility and outdoor ethics. After joining Leave No Trace Canada in 2012, Jeremy taught his first Awareness course in 2013. Since then, he has introduced hundreds of individuals to the Principles of Leave No Trace.

Justin Pilgrim, Climate Friendly
Justin's particular interests lie in advocating sustainability for the corporate sector and animal conservation. He spent time in Vietnam as part of an original climate change research project and understands on the ground realities associated with climate change projects worldwide.

George Arras, MEC
With MEC (Mountain Equipment Co-op) he combines retail sales with leading clinics and workshops on outdoor topics through MEC's Backcountry 101 series. He is a graduate of the Appalachian Mountain Club's Mountain Leadership School and is a certified Wilderness First Responder.

Ken MacDonald, International Porter Protection Group
Ken teaches in the Dept. of Geography and Planning at the University of Toronto. He has worked and lived in Karakoram mountain communities in northern Pakistan and India since the mid-1980s. Part of his research has focused on the labour practices involved in mountaineering and adventure travel in the region. He is the founder of Khurpa Care an organization dedicated to training mountain porters in health and safety and advocating for the rights of porters in Pakistan.

For further information, email Donna Lawrence, Responsible Travel Manager, World Expeditions Group, 47 William Street, Ottawa (ON) K1N 6Z9 1800 567 2216 www.worldexpeditions.com

IIPT Again a Proud Partner in
Olympic Truce Campaign 2016
IIPT is proud to be a partner in the global campaign promoting the 2016 Olympic Truce ('Ekechereia'). The campaign, being led by Gordon Sillence, Destinet, builds on a historic UN resolution calling for a global truce during the period of the Olympic Games.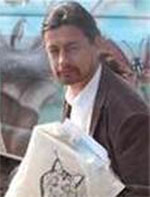 The tradition of the Olympic Truce dates back to 776 BC, on the occasion of the first recorded Olympic Games in ancient Greece. City-states decided to cease all warfare and endorse Truce thus sending a message of peace and fair play. During the Truce, athletes, artists and their families, as well as ordinary pilgrims, could travel in total safety to participate in or attend the Olympic Games and return afterwards to their respective countries.
Gordon Sillence

Since its revival in 1992, it has received formal endorsement from the UN and been adopted by190 UN member states, making it the most widely supported resolution in the history of the UN. The Olympic Truce has a demonstrated history of helping to further dialogue and understanding — providing a valuable window of opportunity to work towards the peaceful resolution of conflict. The 2016 Olympic Truce Campaign once again calls upon humanity to lay down its weapons and to work towards building the foundations of peace, mutual respect, understanding and reconciliation.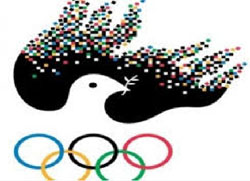 The  UN Resolution of 20 October 2015  – Sport for Development and Peace: Building a Peaceful and Better World through Sport and the Olympic Ideal, calls on member States to observe the Olympic Truce individually and collectively, within the framework of the Charter of the United Nations, throughout the period from the seventh day before the start of the XXXI Olympic Summer Games
until the seventh day following the end of the XV Paralympic Summer Games, to be held in Rio de Janeiro, Brazil;  Underlines the importance of cooperation among Member States to collectively implement the values of the Olympic Truce around the world, to maximize the potential of sport to make a meaningful and sustainable contribution to the achievement of the Sustainable Development Goals within the 2030 Agenda for Sustainable Development, and encourages the Olympic and Paralympic movements to work closely with national and international sports organizations on the use of sport to this end.
What you can do:
The Olympic Truce campaign is being led by Gordon Sillence, DestiNet:
Brazil 2016 Truce promotion and reporting process
Persons and organizations wishing to be involved in any of the above are invited to email Louis D'Amore, IIPT President – ljd@iipt.org

IIPT Founder and President to Serve as International Honorary Chair for Upcoming African Diaspora World Tourism Awards Ceremony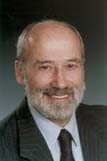 IIPT Founder and President, Dr. Louis D'Amore will serve as an International Honorary Chair of the African Diaspora World Awards (ADWT-Awards) Ceremony set to take place August 26-28, 2016 in Atlanta, Ga. USA. He is joining several other top tourism professionals from around the world who have endorsed the awards event with a show of support by serving as chair. Through D'Amore, IIPT will help as a strategic partner in presenting the ADWT-Awards event.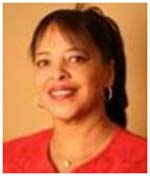 Dr. D'Amore stated "IIPT is proud to be a strategic partner in the Africa Diaspora World Tourism Awards (ADWT Awards). As an Honorary Chair, I will fully support our good friend and colleague, Kitty Pope in again achieving the highly successful outcomes realized in the historic inaugural ADWT Awards."
Other stellar leaders serving as an International Honorary Chair include: 1) Dr. Ewart Brown, the former Premier of Bermuda who was the recipient of the inaugural ADWT-Awards Person of the Year for his leadership in igniting the concept of African Diaspora Heritage Trails as a tourism product; 2) Mother Queen Best K. Olimi, the Mother Queen of the Tooro Kingdom of Uganda who is a founding leader and the current Continental President of The African Queen and Women Cultural Leaders Network; 3) Senator Princess Florence Ita-Giwa, a Nigerian princess who served as a senator of the Federal Republic of Nigeria in 1992 until 2003 4) Dr. David Fleming of the United Kingdom, who has served as Director of National Museums Liverpool since 2001 where he has overseen visitation quadruple from around 700,000 per year to now more than 3.2 million per year.
Also, returning as a chair for the African Diaspora World Tourism Awards are Naomi King and Joe Beasley. Naomi King is the sister-in-law of Dr. Martin Luther King, Jr and the co-founder of the AD King Foundation that honors the legacy of her husband Rev. A.D. King, the brother of the late Dr. King's brother. Joe Beasley is an international humanitarian and founder of the Joe Beasley Foundation that serves to promote social equality around the world.
The ADWT-Awards event will again be presented by African Diaspora Tourism with publisher Kitty J. Pope who is the founder/director and executive producer of the event. Helping to present the event is the AD King Foundation CEO Dr. Babs Onabanjo who is the ADWT-Awards producer. Also helping as a producer is Africa's tourism guru Ikechi Uko, a foremost travel branding expert from Nigeria who will present an African Tourism component, and socio-economic developer Rev. Eugene Franklin, founder of the Pan African Cultural Heritage Initiative who will present a Pan African Tourism component for the ADWT-Awards event.
Like the previous one, this awards event week-end will include the awards Gala, cultural entertainment, a Hall of Fame Luncheon and a Travel Expo. The ADWT-Awards event will feature two new components where event attendees can learn various aspects about African Tourism as well as Diaspora Tourism. The two new components are: 1) Bantaba: Africa Comes to her Diaspora and 2) The Green Book Summit: The Pan African Cultural Heritage Tourism Roundtable. In addition to having seminars and informative meetings, Bantaba and the Green Book Summit will be a part of the Travel Expo. These two new additions to the ADWT-Awards and Travel Expo guarantee something for everyone interested in cultural heritage tourism.
The Master and Mistress of the Ceremony will be internationally acclaimed film, television and stage actor Afemo Omilami and founder of the globally renown Nomadness Travel Tribe Evita Robinson. Omilami has been in show business for almost 35 years where he is best known for his roles in legendary films such as The Hunger Games, Catching Fire, Forrest Gump, Drumline, and The Blind Side. Robinson launched Nomadness Travel Tribe as an urban travel organization that has now turned into a full-fledged travel movement that now has a membership base of about 10,000 people in over three dozen countries.
| | | |
| --- | --- | --- |
| | | |
| | | |
| | | |
| --- | --- | --- |
| | | |
| | | Princess Florence Ita Giwa |
| | | |
| --- | --- | --- |
| | | |
| | | |
For more information about the 2016 African Diaspora World Tourism Awards event, please contact Kitty J. Pope at Kpope@AfricanDiasporaTourism.com.
About IIPT

The International Institute for Peace through Tourism (IIPT) is a not for profit organization dedicated to fostering travel and tourism initiatives that contribute to international understanding, cooperation among nations, an improved quality of environment, cultural enhancement and the preservation of heritage, poverty reduction, reconciliation and healing wounds of conflicts; and through these initiatives, helping to bring about a peaceful and sustainable world. It is founded on a vision of the world's largest industry, travel and tourism – becoming the world's first global peace industry; and the belief that every traveler is potentially an "Ambassador for Peace."
For more information:
IIPT Website: www.iipt.org
Tel: (802) 253-8671
Email: ljd@iipt.org
eTurboNews is proud to be the sponsor for this IIPT Newsletter
Advertising Submit Articles Circulation Contact Partners Team