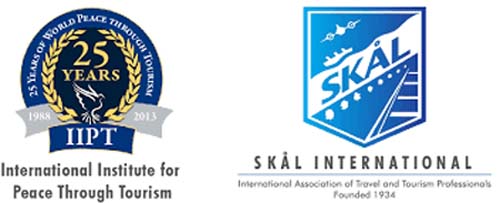 IIPT and Skal International Launch
Joint Ambassador for Peace Campaign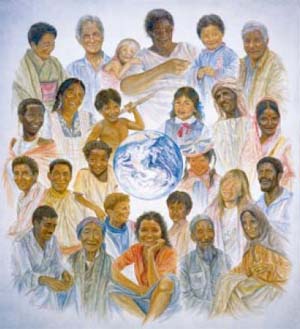 Louis D'Amore, IIPT Founder and President and Nigel Pilkington, President, Skål International announced today the launch of a joint IIPT/Skål International Ambassador for Peace Campaign. 
The campaign will seek to engage hotels, airlines, travel agents, tour operators and other industry sectors in promoting the belief that "every traveler is potentially an Ambassador for Peace." Partnerships will be sought with major travel industry associations to broadly distribute the IIPT Credo of the Peaceful Traveler together with the iconic "Global Family Portrait" by artist Padre Johnson inscribed underneath with the words, "One Earth One Family."


The program aim is to create awareness among all travelers that the privilege of traveling provides them with a unique opportunity to learn a little more about our common home – planet earth, the wonder of its natural beauty, its many diverse peoples, cultures and heritage – and in the process to foster mutual respect, understanding and appreciation with each person they encounter.
Goal of the program is to place the IIPT Credo of the Peaceful Traveler and Global Family Portrait in hotel rooms, inflight magazines, travel agencies and tour operators, aboard cruise ships, etc. A plaque will also be available for display.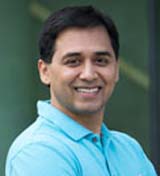 Collaborating with IIPT and Skål International in designing an interactive website will be Mr. Prakash Sikchi, Co-founder of Inspirock. The website will be a place where Ambassadors for Peace can share their stories and interact with one another.Inspirock is an innovative start up that uses state of the art technology to transform how users plan and experience a vacation. Their free trip planner ensures that you get the most out of a vacation by helping travelers to customize and collaborate on itineraries to meet their expectations. http://www.inspirock.com/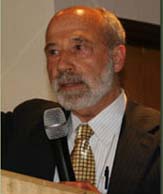 Louis D'Amore stated, "IIPT was born with a vision of travel and tourism becoming the world's first global peace industry, and industry that supports the belief that 'every traveler is potentially an Ambassador for Peace.' He continued, "Partnering with Skål International, the world's largest membership organization of travel industry executives with more than 16,000 members in 383 Clubs in 83 Countries in promoting this vision will be the crowning achievement of IIPT's 30th anniversary year.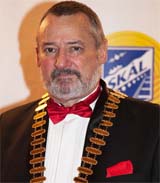 Nigel Pilkington stated: "Skål International is proud to be associated with IIPT and is fully supportive of their credo of peaceful travel. The travel industry is one of the largest and fastest growing industries in the world. Even during the recent global financial crisis it was one of only a small number of industry sectors that continued to grow. In 2015 over 1 billion people travelled according to the United Nations World Tourim Organization (UNWTO), and this figure is expected to grow. This will result in extreme pressure on many destinations in terms of infrastructure and the potential impact on the environment – the industry needs to act now and start planning on how to minimize this impact and more importantly how to work with local communities to ensure they are full and active partners in any development from an economical, cultural and environmental standpoint.
To achieve this we also need to engage with travelers and make them aware of the impact they have when traveling and how by making informed decisions around their travel & how they interact with local communities, they can make a difference. As they saying goes – planets like ours are hard to find!"

Grateful for the opportunity to travel and experience the world and because peace begins with the individual, I affirm my personal responsibility and commitment to:
Journey with an open mind and gentle heart

Accept with grace and gratitude the diversity I encounter

Revere and protect the natural environment which sustains all life

Appreciate all cultures I discover

Respect and thank my hosts for their welcome

Offer my hand in friendship to everyone I meet

Support travel services that share these views and act upon them and,

By my spirit, words and actions, encourage others to travel the world in peace
About Skal International
Skal International is the only international organisation which brings together all sectors of the travel and tourism industry. Representing the industry's managers and executives, Skål members meet at local, national and international levels in an environment of friendship to discuss subjects of common interest. Skål has approximately 16,000 tourism professionals in 383 Clubs spread throughout 83 countries. As in other associations of professionals most Skål activities take place locally, but the movement also features National and Area Committees under the umbrella of Skål International.
VISION STATEMENT: Be a Trusted Voice in Travel and Tourism.
MISSION STATEMENT: Through our leadership, professionalism and friendship, work together to enhance our Vision, maximise networking opportunities and develop a Responsible Tourism Industry