Cultural Angle Most Recent Member of
IIPT/Skal Travel for Peace Campaign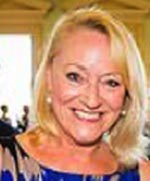 IIPT is proud to announce Cultural Angle as the most recent charter member of the IIPT/Skal Travel for Peace Campaign. The Cultural Angle is a boutique consultancy that shares insights with everyone keen to explore the world and themselves within it by viewing life from different perspectives. Led by its Founding Director, Birgit Trauer, the Cultural Angle was born out of her desire to continue to share her insights and passion for travel and tourism, drawing on her extensive experience spanning more than 30 years in industry and academia. 

In becoming a charter member, Birgit stated, "We are all co-creators of our life's experiences and that of others, including that of harmony and peace."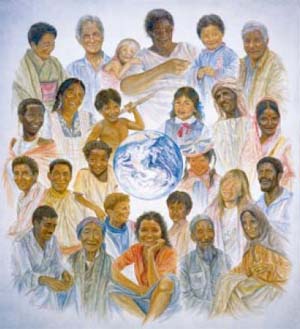 The IIPT/Skal International Travel for Peace Campaign invites all Travel Agents, Tour Operators, Hotel Companies, Airlines, Cruise Lines and Travel Publications to become members of the campaign and join in the movement to encourage travelers around the world to be "Ambassadors for Peace" by practicing the IIPT Credo of the Peaceful Traveler and the travel ethic inherent in the belief that we are "One Earth One Family."
Members are encouraged to distribute the copyrighted IIPT Credo of the Peaceful Traveler along with the iconic "Portrait of the Global Family" by renown artist Padre Johnson.
The program aim is to create awareness among all travelers that the privilege of traveling provides them with a unique opportunity to learn more about our common home – planet earth, the wonder of its natural beauty, its many diverse peoples, cultures and heritage – and in the process to foster mutual respect, understanding and appreciation with each person they encounter.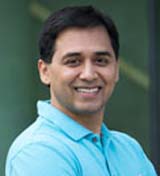 Collaborating with IIPT and Skål International in the design of an interactive website are Mr. Prakash Sikchi, Co-founder of Inspirock and Jeff Crist, Managing Partner, Crist Consulting Group. The website is a place where Travelers for Peace can share their stories and interact with one another. Also collaborating with IIPT and Skal International is the International Coalition of Tourism Partners (ICTP).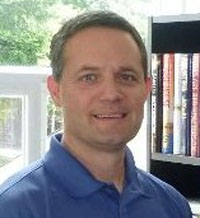 Inspirock is an innovative start up that uses state of the art technology to transform how users plan and experience a vacation utilizing a free trip planner. http://www.inspirock.com/.
Crist Consulting provides Web Design and Application Development, Internet Marketing and SEO and IT Consulting. http://www.crist.com
The International Coalition of Tourism Partners (ICTP) is a grassroots travel & tourism coalition of destinations and stakeholders committed to Quality Services & Green Growth; the UN Sustainable Development Goals, Code of Tourism Ethics and Global Compact. http://ictp.travel/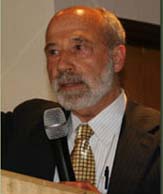 Louis D'Amore stated, "IIPT was born with a vision of travel and tourism becoming the world's first global peace industry, an industry that supports the belief that 'every traveler is potentially an Ambassador for Peace.' We are honored to have Skal International, Inspirock, Crist Consulting Group and the International Coalition of Tourism Partners (ICTP partnering with us in this 30th anniversary year legacy project."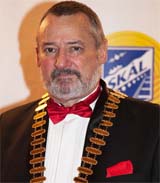 Nigel Pilkington stated: "Skål International is proud to be associated with IIPT and is fully supportive of the "Travelers for Peace Campaign. In 2015 over 1 billion people travelled internationally according to the United Nations World Tourism Organization (UNWTO), and this figure is expected to grow. We need to engage with travelers and make them aware of the impact they have when traveling & how they interact with local communities, they can make a difference."

Grateful for the opportunity to travel and experience the world and because peace begins with the individual, I affirm my personal responsibility and commitment to:
Journey with an open mind and gentle heart

Accept with grace and gratitude the diversity I encounter

Revere and protect the natural environment which sustains all life

Appreciate all cultures I discover

Respect and thank my hosts for their welcome

Offer my hand in friendship to everyone I meet

Support travel services that share these views and act upon them and,

By my spirit, words and actions, encourage others to travel the world in peace