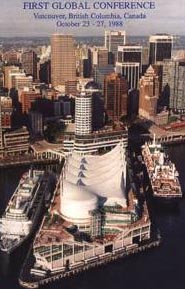 Plans are currently underway for the IIPT 30th Anniversary Global Summit. 2017 is a very special year for IIPT being the confluence of both the 30th anniversary year of IIPT and the UN International Year of Sustainable Tourism for Development. IIPT first introduced the concept of Sustainable Tourism in Vancouver, 1988 at its First Global Conference: Tourism – a Vital Force for Peace together with a new paradigm for a "Higher Purpose of Tourism."
IIPT went on to pioneer its early implementation:

1992 – Developed world's first "Code of Ethics and Guidelines for Sustainable Tourism" for the Tourism Industry Association of Canada (TIAC)
1993 – Conducted the world's first international study on "Models of Best Practice: Tourism and Environment" for the United Nations Environment Program (UNEP).
1994 – Organized the world's first major international conference on Sustainable Tourism 1994 "Building a Sustainable World through Tourismin" in Montreal featuring the presentation of "Success Stories" and "Models of Best Practice" of Sustainable Tourism.
IIPT is now proud to return to Montreal for its 30th Anniversary Year Global Summit – in this the UN International Year of Sustainable Tourism for Development. The summit will be co-organized in collaboration with the UN World Tourism Organization as announced at World Travel Market with leaders of the industry: Dr. Taleb Rifai, Secretary General, UN World Tourism Organization (UNWTO); Mr. David Scowsill, President and CEO, World Travel and Tourism Council (WTTC); Dr. Mario Hardy, CEO, Pacific Asia Travel Association (PATA) and Ms. Susanna Saari, Senior Vice President, Skål International. Joining the travel and tourism industry leaders was Canadian High Commissioner to the U.K. and Northern Ireland H.E. Ms. Janice Charette. Ms. Anita Mendiratta, Founder and Managing Director, Cache Consulting moderated the event.
| | | | | |
| --- | --- | --- | --- | --- |
| Dr. Taleb Rifai | David Scowsill | Dr. Mario Hardy | Susanna Saari | Janice Charette |
2017 is also a symbolic year for Canada and Montreal as it is the 150th birthday of Canada; the 375th birthday of Montreal and the 50th Anniversary of EXPO 67, the world's most successful Expo of the 20th century.


Timing for the IIPT 30th Anniversary Global Summit is scheduled for the third week of September to coincide with the meeting of world leaders at the UN General Assembly in New York. Our aim is to gain global media coverage that will heighten awareness among world leaders regarding the UN International Year of Sustainable Tourism for Development – and the vital role of tourism in fostering international understanding and peace in our troubled world.
Towards this end, we will be seeking media partners at the global, regional and local levels. Interested media are invited to write: ljd@iipt.org
It is also timed so that the closing plenary session will be at Noon, 21 September – the UN International Day of Peace. Scheduled for that afternoon will be the dedication or re-dedication of Peace Parks around the world including a goal of 500 Peace Parks across Canada, building on the success of IIPT's Canada 125 "Peace Parks across Canada Project" referred to in the above article. Our goal is the re-dedication of the 350 Peace Parks dedicated in 1992, plus an additional 150 Peace Parks being dedicated – symbolic of Canada 150.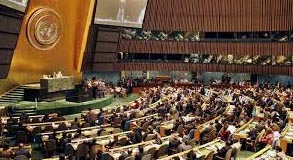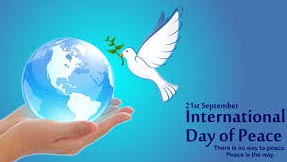 Please save the dates and join with the "IIPT Global Family" in celebrating IIPT's 30th Anniversary year; the UN International Year of Sustainable Tourism for Development (and Peace); Canada 150 and Montreal 375.
Your suggestions and support for both the IIPT 30th Anniversary Year and Global Summit are welcome. Please email ljd@iipt.org.
Venue for the IIPT 30th Anniversary Global Summit will be the Place Bonaventure in the heart of downtown Montreal which has the largest and most flexible conference facilitites of any hotel in Montreal.

IIPT India to Conduct 2nd "Celebrating Her"
Awards at ITB Berlin
In association with the UNWTO and ITB Berlin, IIPT India will conduct the second edition of the Global Awards for Empowered Women in Tourism - "Celebrating Her" on Wed 08 March, which is also International Women's Day.
The awards will be held from 2 pm to 4 pm at the main Awards Stage in the Palais am Funkturm on the ITB grounds.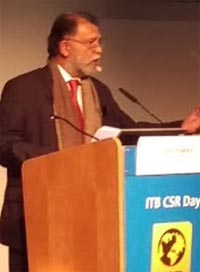 Speaking about the awards Ajay Prakash, President IIPT India said, "It's coincidental that the Awards are being held on International Women's Day but the spirit of honouring and celebrating women needs to be sustained on the other 364 days too. Gender equality, which is part of the United Nations SDGs, is intrinsic to IIPT's global aims and objectives and integral to fostering peace. Through the Awards we're aiming to create a network of powerful women across the world who would serve as role models and mentors while they represent IIPT as our Global Ambassadors of Peace."
The first Celebrating Her awards were held at ITB Berlin March 2016 with Dr. Taleb Rifai, Secretary General of the UN World Tourism Organization (UNWTO) delivering the keynote address and handing out the Awards along with Mr. Vinod Zutshi, Secretary for Tourism, Government of India.
Five exceptional women from around the world were the Award winners in 2016:
- Dr. Nicole Haeusler Consultant for Responsible Tourism, Myanmar for Community Based Tourism
- Ms. Aileen Clemente President of Rajah Travel, Philippines for Tourism and Peace
- Dr. Dietlind von Lassberg Vice Chairwoman of Institute for Tourism & Development, Germany for Tourism Education
- Ms. Jane Ashton, Director of Sustainability, TUI Group, UK for Tourism Sustainability
- Ms. Valsa Nair Singh, Tourism Secretary, Govt. of Maharashtra for Innovation in Tourism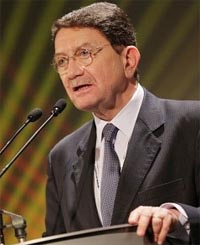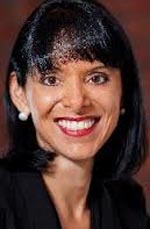 Dr. Taleb Rifai is again expected to deliver the keynote address. Anita Mendiratta, author and international consultant on tourism, Special Advisor to the Secretary General UNWTO and Member IIPT India Advisory Council will conduct the proceedings. The audience will comprise Minsters, senior government representatives, global industry leaders and the international media.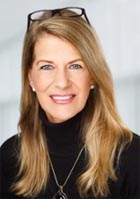 Rika Jean-François, Commissioner ITB Corporate Social Responsibility, stated:
"ITB is very happy to once again open its platform to the IIPT India "Celebrating Her Awards" as it is very important to play tribute to outstanding women in tourism who are tirelessly working to contribute to a better world. Women are often put -or put themselves- aside when it comes to making career or being noticed even though they accomplish remarkable things. Still today, women are very often in the shadow of men – even though they deserve to be in the spotlight. In line with the Chinese saying, "Women carry half of the heavens on their shoulders" we should stand in for gender equality in global tourism and honour some of these extraordinary women, giving them the right attention."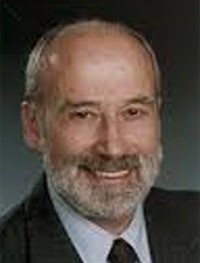 IIPT Founder and President Louis D'Amore stated "IIPT is grateful for the support of UNWTO and ITB to IIPT India in recognizing women who serve as role models in our industry. IIPT from the start has recognized the important leadership role of women. Patron of the IIPT First Global Conference: Tourism – a Vital Force for Peace, Vancouver 1988 was H.E. Vigdis Finnbogadottir, President of Iceland and the world's first elected women Head of State. Her Majesty Queen Noor of Jordan was Patron of IIPT's Second Global Conference. IIPT has also been proud to  feature women leaders as keynote speakers and presenters of 'Success Stories" at international conferences and summits these past 30 years."
| | |
| --- | --- |
| H.E. Vigdis Finnbogadottir | Queen Noor |

HRH Princess Dana Firas to be Patron of
IIPT "Travel for Peace" Tour to Jordan with Opportunities to
Assist Syrian Refugees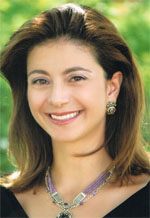 IIPT is honored to announce that HRH Princess Dana Firas will be a Patron of the IIPT "Travel for Peace Tour" to Jordan 9-18 November 2017. HRH Princess Dana Firas is a Global advocate for cultural heritage preservation and President of the Board, Petra National Trust (PNT). HRH Princess Dana Firas will personally meet with members of the tour either in Amman or Petra.

Under the leadership of HRH Princess Dana Firas, PNT has expanded its work not only to include conservation and preservation projects but also Education, Outreach and Awareness (EOA) programs for youth in the six villages that surround the Petra Archaeological Park. PNT will be facilitating a special tour by its youth workshop members  that will give a unique view of Petra.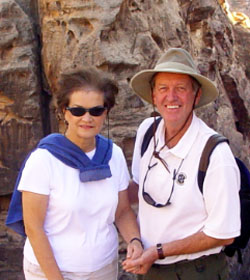 Donald King, Ambassador at Large for the International Institute for Peace through Tourism (IIPT), and his wife Lynne will be leading the special "Travel for Peace" tour to Jordan November 9-18, 2017. The Kings have been residents of Jordan and have extensive experience leading tours in Jordan. They also have recently been involved in several humanitarian efforts assisting Syrian refugees while developing relationships with local organizations that provide services to these refugees. They recently hosted a voluntary optometry team that provided vision screening and eye glasses at a special school for Syrian children.
Persons participating in the upcoming IIPT Peace Tour will have a chance to interact with Syrian refugee children, providing games, handicrafts and other gifts at the school. The dates of the tour have been set for November 9-18, to coincide with the close of World Travel Market so that persons attending WTM might fly directly from London to Amman.

Collaborating with IIPT will be Airline Ambassadors International (AAI). AAI helps orphans and vulnerable children worldwide by leveraging connections with the airline industry towards humanitarian service. AAI will also be providing marketing support among its members. AAI's Founder and President, Nancy Rivard, was the second recipient of the IIPT Ambassador for Peace Award at IIPT's 1999 Global Conference in Glasgow. www.airlineamb.org.
AAI will be represented by Sandy Dhuyvetter, a member of the AAI Board of Directors who will manage AAI's commitment to IIPT. Sandy is also a trainer on Human Trafficking Awareness in the travel industry and an award winning creator, executive producer and host of TravelTalk Radio and Travel Talk Media.
| | |
| --- | --- |
| Nancy Rivard | Sandy Dhuyvetter |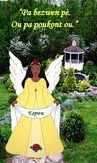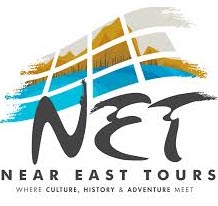 Partnering with IIPT in organizing the tour is Near Eastern Tours, an IIPTCoalition Partner. Near Eastern Tours will provide in-country services for the tour.
Also collaborating with IIPT will be Angels of Hope who will provide "Tee" Shirts and other gifts for school children. www.theangelworkshop.com
Jordan is one of the world's spectacular destinations and home to some of the world's friendliest and most hospitable people. The itinerary will provide the opportunity to see this fascinating land, meet its people and experience its welcoming spirit.  The tour itinerary will include Jerash, Petra, Wadi Rum, Mt. Nebo, Azraq Wetlands, Shumari Reserve, the Dead Sea and other sites.
Participants in this special tour will have the opportunity to assist some of the Syrian refugees who have fled the war in their homeland. We will visit refugee families and provide food parcels, hygiene packets and medical supplies to some of the neediest families. Participation in this tour will make a difference in the lives of a few Syrian families and participants will gain an appreciation for one of the most interesting countries in the world. 
Interested persons and Travel agents are invited to request more information. Please send an email request to: travelking47@gmail.com

Travel Unwrapped™ Latest Charter Member of
IIPT Travel for Peace Campaign


IIPT is proud to announce that Travel Unwrapped™ the cultural travel specialists, is the latest charter member of the IIPT "Travel for Peace" Campaign.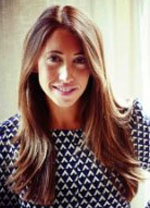 Rebecca Fielding, Co-Founder and CEO, stated "Travel Unwrapped is proud to be a charter member of IIPT's 'Travel for Peace" campaign as its aim resonates with our belief that travel holds a cultural imperative for us all, and that travelling is a better experience when we immerse ourselves in the world around us, with discovery at the heart of our journeys - that travel is a vital part of life and that seeing the world can change the world and ourselves."


Staff of Travel Unwrapped are knowledgeable, experienced and a dedicated team that have travelled the world to understand the true beauty of each destination – creating holidays which have cultural experiences at their core.
DNA Unwrapped™ is the unique flagship product of Travel Unwrapped whereby clients are able to discover their DNA origins and to travel following their DNA and immersing themselves with the people and cultures of their ancestral roots learning more about themselves, their origins and others.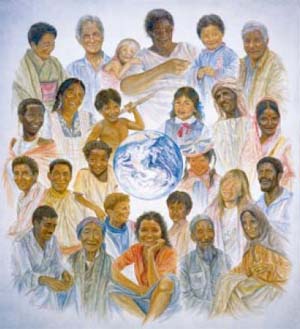 The IIPT Travel for Peace Campaign is a major initiative of IIPT's 30th Anniversary Year in support of the UN International Year of Sustainable Tourism for Development – and the UNWTO "Travel – Enjoy – Respect" campaign. It seeks to engage travel agencies, tour operators, hotels, airlines and other sectors of the global travel and tourism industry to join with IIPT in encouraging every traveler to be an "Ambassador for Peace" by practicing the IIPT Credo of the Peaceful Traveler and the ethic inherent in the iconic Padre Johnson portrait of the Global Family reminding us that we are "One Earth One Family."


The program aim is to create awareness among all travelers that the privilege of traveling provides them with a unique opportunity to learn more about our common home – planet earth, the wonder of its natural beauty, its many diverse peoples, cultures and heritage – and in the process to foster mutual respect, understanding and appreciation with each person they encounter.
Collaborating with IIPT in the design of an interactive website are Mr.Prakash Sikchi, Co-founder of Inspirock and Jeff Crist, Managing Partner, Crist Consulting Group. Inspirock recently received the Brand USA innovation award because of the impact their free trip planner can have in promoting tourism.  <http://www.inspirock.com/> http://www.inspirock.com/CristConsultinghttp://www.crist.com <http://www.crist.com/>
Other charter members include: World Expeditions, Flight Centre Travel Group (FCTG), Sacred Himalaya Travel and The Cultural Angle. Organizations wishing to become charter members of the IIPT Travel for Peace Campaign in support of the UN International Year of Sustainable Tourism for Development and Peace are invited to email: ljd@iipt.org.

Grateful for the opportunity to travel and experience the world and because peace begins with the individual, I affirm my personal responsibility and commitment to:

Global Peace Parks Project
Flagship Initiative of IIPT 30th Anniversary Year
In addition to the IIPT Travel for Peace Campaign, IIPT has launched a Global Peace Parks Project for its 30th anniversary year with a goal of 2,000 IIPT Peace Parks circling the earth by 21 September 2017 – the UN International Day of Peace.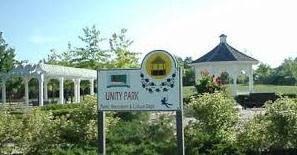 The Global Peace Parks Project builds on the success of IIPT's 1992 "Peace Parks across Canada" Project commemorating Canada's 125th birthday as a nation. IIPT conceived and implemented "Peace Parks across Canada" which resulted in 350 Peace Parks being dedicated by cities and towns from St. John's, Newfoundland on the shores of the Atlantic, across five time zones to Victoria, British Colombia on the  shores of the Pacific.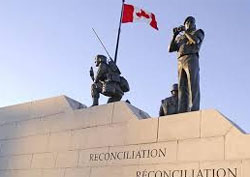 The Peace Parks were all dedicated on October 8, 1992 as a National Peace Keeping Monument was being unveiled in Ottawa and 5,000 Peacekeepers passing in review. Each park was dedicated with a 'bosco sacro' – a peace grove of 12 trees, symbolic of Canada's 10 Provinces and 2 Territories, as a link to one another, and a symbol of hope for the future. Of the more than 25,000 Canada 125 Projects, Peace Parks across Canada was said to be the most significant.
IIPT International Peace Parks have since been dedicated as a legacy of each IIPT International Conferences and Global Summits including Bethany Beyond the Jordan, site of Christ's baptism as a legacy of the Amman Summit, 2000 and Victoria Falls, as a legacy of the IIPT 5th African Conference, 2013, subsequently re-dedicated as the featured event of the UNWTO General Assembly, co-hosted by Zambia and Zimbabwe.
Dr. Taleb Rifai, UNWTO Secretary General and Dr. Kenneth Kaunda, Zambia's first President, are shown planting the first of 6 olive trees brought from Bethany Beyond the Jordan by Amman Mayor, H.E. Akel Biltaji pictured on the right with King Makuni of the Leya People, on whose land Victoria Falls is located, and IIPT Founder and President, Louis D'Amore.

The International Coalition of Tourism Partners (ICTP) is partnering with IIPT on both the Travel for Peace Campaign and the Global Peace Parks Project.
Persons interested in more information on either the IIPT "Travel for Peace Campaign" or the "IIPT Global Peace Parks Project" are invited to email ljd@iipt.org.


Cassie on Last Leg of Expedition 196 -
Two Countries Remaining
Cassandra De Pecol is about to become the first ever documented woman to travel to  193 Sovereign Nations 193 Sovereign Nations, plus Kosovo, Palestine and Taiwan (196) setting a Guinness world record by accomplishing this in less than two years, and becoming the youngest person ever to do so. Cassie has been traveling as an IIPT Ambassador for Peace promoting sustainable tourism and a culture of peace in each of the countries visited.

After mapping out her itinerary, reaching out to sponsors, and laying the foundation for her journey, Cassie took flight in July of 2015 and is now only 2 countries away from achieving her epic mission.
With the support of Skal International President, Nigel Pilkington, Cassie was met in many countries by the respective Skal national Presidents who arranged for Cassie to meet with Ministers of Tourism, City Mayors and other dignitaries, each being presented with the 'IIPT Credo of the Peaceful Traveler.' Her recent visit to Pakistan was facilitated by PATA President, Dr. Mario Hardy, who introduced Cassie to Col. Akbar Shareef, Chairman, PATA Pakistan Chapter, who together with the PATA Pakistan Chapter and the Asiatic Public Relations Network hosted Cassie. Pakistan and Jordan were Cassie's two most memorable visits.
| | | |
| --- | --- | --- |
| | | |
Cassie is most proud of her opportunities to give motivational talks to university students of tourism. She states that: "Since starting my expedition, I've spoken to over 12,500 students and dignitaries across 33 countries, and continue to be approached by young women and men asking how they can pursue their dreams after listening to my talk. I am hopeful that Expedition 196 leaves a legacy behind that positively influences young persons and future generations to be innovators, entrepreneurs and trend setters, especially when it comes to women."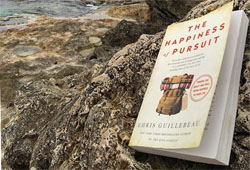 From Syria country number 194, Cassie reflected, "To think that three years ago, I was sitting on the cliffs edge in Malibu reflecting on how I was going to effectively lead this one life I live in a meaningful way. What was missing in my life was purpose, so, I bought a wall map and 8 entrepreneurial books to start the flow of curiosity and perception. One of those books was "The Happiness of Pursuit." Flash forward to 3 years later, and here I am flipping through the pages again on a cliff side, but this time off the coast of Syria in what is now my 194th country on a 196 country expedition I set out to pursue 18 months ago. When the Control Officer at the Syrian border opened up my backpack, and saw the book laying right there on top he said, =Ah, happiness! I like happiness!'. He smiled and closed my bag."
Cassie will be speaking in the Women's Travel Fest in New Orleans, March 3-5.
Cassie is pictured being received by H.E. Akel Biltaji, Mayor of Amman; with Naomi King at IIPT World Symposium honoring Nelson Mandela, Mahatma Gandhi and Martin Luther King, Jr.; and HM King of Spain, Felipe VI at the WTTC Summit Private Reception Dinner in Madrid, Spain.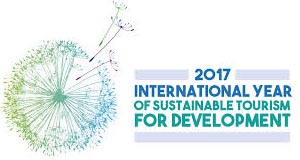 IIPT International Community Tourism Network
Celebrates International Year of Sustainable Tourism for Development in London


The IIPT International Community Tourism Network together with Countrystyle Community Tourism/Villages as Businesses (CCTN/VAB), the Business Improvement District (BID) and Brixton Neighbourhood Forum (BNF), with support from local chambers of commerce, will celebrate the International Year of Sustainable Tourism for Development at a reception in Brixton, London on Wednesday 1st March 2017.

Countrystyle Community Tourism/Villages as Businesses has pioneered a practical and sustainable response to international interest in authentic interaction between visitors and local communities.  The Villages as Businesses (VAB) programme trains villages to host Countrystyle Community Experience tours and vacations and, with the acquisition of new skills and income, to improve and strengthen their community, environment and economy.
Rudi Page, CCTN's Global Diaspora Director and CEO of MCW London, stated "This initiative is a key deliverable from the Global Diaspora Engagement Plan, designed to promote Diaspora trade and services expertise and networks for sustainable economic pathways between UK and Caribbean."
The Global Diaspora Engagement Plan for Community Tourism was launched by the IIPT International Community Tourism Network, Countrystyle Community Tourism/Villages As Businesses and MCW London at the Mandeville Hotel, Manchester, Jamaica on Wednesday 18th January 2017.  The event was scheduled and organised to celebrate International Year of Sustainable Tourism for Development being launched simultaneously in Madrid.



Rudi Page, CEO of MCW and CCTN's Global Diaspora Director, stated: "Our theme for the next two years is 'Welcome Home' as it reflects the Year of Sustainable Tourism for Development value: 'Travel, Enjoy, Respect.'  We will initiate and build on civic twinning arrangements and business links between London and Jamaica, taking advantage of London as a city at the centre of the world providing leadership in promoting inclusive communities for inspiring peaceful, accessible, caring and enterprising neighbourhoods."

The Global Diaspora Engagement Plan (GDEP) for Community Tourism, the first of its kind, aligns with the Economic Growth Council for Jamaica's recommendations for "Harnessing the power of the Diaspora."  It is designed to bring the Global Diaspora and Villages As Businesses programmes together for economic opportunities, job creation and inclusive growth, building on family links and wider relationships that exist between and among the UK, USA, Canada, the Caribbean and elsewhere."
Councillor Homer Davis, Mayor of Montego Bay and Chairman of the St James Municipal Corporation, stated: "Bringing together Global Diaspora and Villages as Businesses is encouraging.  It goes beyond simply strengthening ties among Jamaicans at home and opens the way for partnerships that encourage trade both internationally and regionally, as we invite others to collaborate with us."



From left to right RUDI Page, Countrystyle Global Diaspora Director , Diana McIntyre- Pike President IIPT Caribbean and Countrystyle Community Tourism  Network and Roy Page, Group CEO Caribic tour company Montego Bay.
About IIPT
The International Institute for Peace through Tourism (IIPT) is a not for profit organization dedicated to fostering travel and tourism initiatives that contribute to international understanding, cooperation among nations, an improved quality of environment, cultural enhancement and the preservation of heritage, poverty reduction, reconciliation and healing wounds of conflicts; and through these initiatives, helping to bring about a peaceful and sustainable world. It is founded on a vision of the world's largest industry, travel and tourism – becoming the world's first global peace industry; and the belief that every traveler is potentially an "Ambassador for Peace."
For more information:
IIPT Website: www.iipt.org
Tel: (802) 253-8671
Email: ljd@iipt.org
eTurboNews is proud to be the sponsor for this IIPT Newsletter
Advertising Submit Articles Circulation Contact Partners Team