---

---

Dates of 4th IIPT African Conference Announced:
20-25 May 2007

The 4th IIPT African Conference, under the patronage of H.E. Yoweri Kaguta Museveni, President, Republic of Uganda, will be held in Kampala, Uganda from 20 to 25 May 2007. Conference dates were decided on following a second planning trip to Uganda by IIPT President, Louis D'Amore.

The Conference, being organized in partnership with the Africa Travel Association (ATA), is in support of the UN Decade of Peace and Non-Violence for the Children of the World and the UN Millennium Development Goals.



H.E. Yoweri Kaguta Museveni, President, Republic of Uganda is Conference Patron

In announcing the dates of the Conference, IIPT Founder and President Louis D'Amore said, "We anticipate that this will be our most important and successful African conference to date. We have spent the past year fostering relationships in support of the conference with the aim of not only debating its theme and goals – but to building partnerships that will act on them."

Mr. D'Amore was particularly encouraged by the enthusiasm and full support for the Conference by Hon. Serapio Rukundo, the newly appointed Minister of State for Tourism, Wildlife and Antiquities, and other stakeholders of the Ugandan tourism industry involved in the planning and organizing.

Theme of the conference is:
Building Strategic Alliances for Sustainable Tourism Development,
Peace and Reconciliation on the African Continent.


Conference Goals are to:

Further Public and Government awareness of the central role of tourism in sustainable wealth creation, cultural enrichment, and preservation of biodiversity on the African Continent.

Enhance international public appreciation of Africa's positive attributes including its rich mosaic of peoples, cultures, and biodiversity.

Identify and develop strategies for expanding market opportunities in Asia, Europe, North America, and domestic markets.

Encourage and facilitate collaborative public – private sector – donor – NGO and civil society strategies for new product development.

Foster initiatives that contribute to reconciliation, peace and sustainable wealth creation in regions that have experienced conflict.


Louis D'Amore, IIPT Founder and President announcing the 4th IIPT African Conference on the World Stage, Opening Day of World Travel Market, London


Hon. Daudi Migereko, then Minister of Trade, Tourism and Wildlife, Uganda and Louis D'Amore, IIPT Founder sign Conference agreement © Pattaya News
The Conference will bring together senior African executives from both the public and private sectors of tourism, as well as NGOs, donor agencies, educators, policy makers, leading practitioners, entrepreneurs, future leaders of the industry, and senior representatives of related sectors including environment, culture and economic development.
In addition to plenary sessions with keynote speakers, the Conference program will include concurrent sessions and workshops with presentations of "Success Stories" and "Models of Best Practice." An Educators Forum, Youth Leadership Forum and for the first time – A Traditional Leaders Forum, will also be integral to the Conference. Pre-Conference Training Workshops on selected topics are also planned.
Persons wishing to nominate "Success Stories" and "Models of Best Practice" for presentation on the program are invited to send project descriptions via email to africa@iipt.org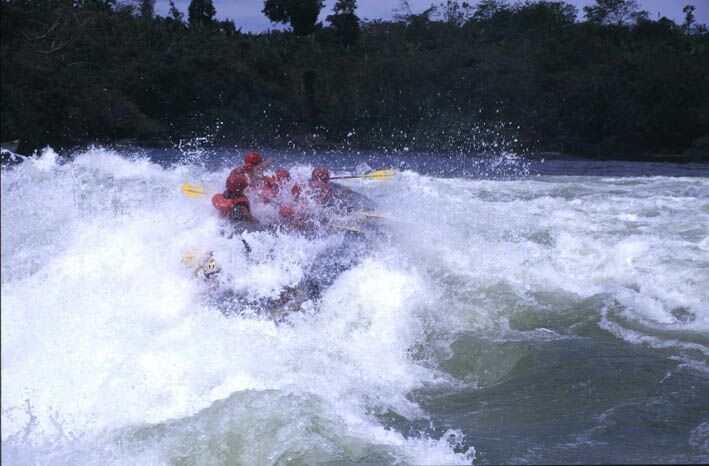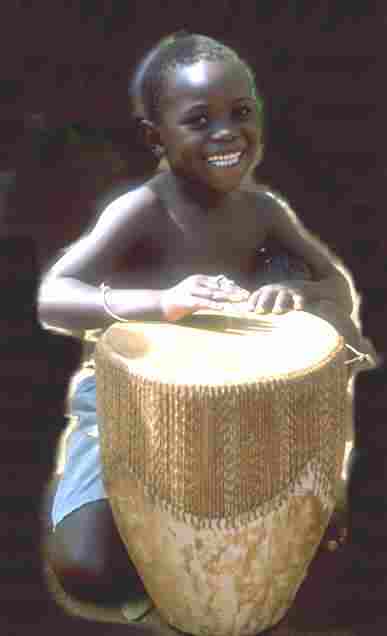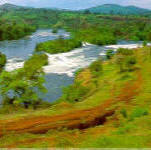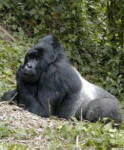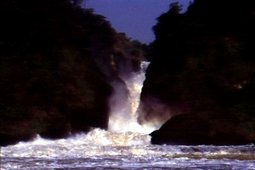 ---
---
IIPT Partner in 3rd Annual World Tourism Forum

IIPT was again a proud partner in Destinations 2006 - the Third World Tourism Forum for Peace and Sustainable Development held November 29th to December 2nd in Porto Alegre, Brazil.

Donald King, President, King's Travel Service and IIPT Board of Directors Member


Daphne Lowe Kelley,
IIPT Australia Chapter President

This was the strongest IIPT presence to date with participation by IIPT Founder and President Louis D'Amore who chaired two sessions on Tourism for Peace, IIPT Board member Donald King, and Daphne Lowe-Kelley, President of IIPT Australia Chapter.

Donald King spoke on the launch of IIPT's travel division World Peace Travel (WPT) and the success of the Muscat Festival Tour. Daphne Lowe-Kelley spoke of IIPT's activities in Australia including the recent successful 3rd Australian Conference and the Peace through Tourism course being offered at the University of Sydney by IIPT members Professors Lynne Anne Blanchard and Freya Higgins-Desbiolles.

The Forum provided a global exchange of experiences, strategies and innovative solutions promoting sustainable tourism, social, and economic development. Theme of the event is "alliance among business, governments & social organizations changing the destinies of people, communities and nations".

Representatives of both governmental and inter-governmental agencies and the third sector, entrepreneurs and professionals the tourism,

as well as scholars and students from more than 60 countries, were brought together to discuss and disseminate good practices.


Opening Ceremony


Destinations 2006 was the third and last World Tourism Forum to be held in Brazil. As of 2008, the Forum will have another host country. A highlight of Destinations2006 was the closing ceremony, in which the achievements and advances accomplished in Brazil during the three annual Forums 2004-2006 were assessed.
---
---
World Peace Travel Tour to
The Himalayan Kingdom of Bhutan
February 13 to February 26, 2007 , Sacred Himalaya Travel will host the first World Peace Travel Tour to the Himalayan Kingdom of Bhutan.

Taktshang Monastery,
Paro, Bhutan


World Peace Travel (WPT), in cooperation with selected tour partners who share the IIPT vision that "Every traveler is potentially an 'Ambassador for Peace'" and our goal of "Making travel and tourism the world's first global peace industry," will be offering specifically crafted tours towards these purposes.

The Muscat Festival Tour--the first pilot offering in the WPT line-up, proved to be an inspiring experience for all who took part. The Bhutan Tour in collaboration with Sacred Himalaya Travel is World Peace Travel's second offering. More tours are planned for 2007.

Tucked into the folds of the rugged Eastern Himalayas--blessed with some of the world's highest and youngest mountains, glacial lakes, and an intricate network of forests rich with life--Bhutan is one of the world's most beautiful environmental jewels.
Bhutan is under the guidance of a wise King, who balances material and spiritual development and uniquely governs for his country's Gross National Happiness. Informed by Buddhist beliefs and values this tiny Kingdom is cared for with respect. Ever-present are the sounds of fluttering prayer flags, a soft rush of rivers and the frequent laughter of its people. This journey offers participants a deep inner and outer experience of peace.

We'll cross spectacular mountain passes and have many opportunities to meet the warm hearted, fun loving Bhutanese people. Visit Bhutan's monasteries and with special arrangements offer peace blessings. Join with Punakha's local sacred festival where villagers come in their finest clothes and happiest spirits.



Primary School Students,
Paro, Bhutan
For a detailed itinerary, click here for the IIPT World Peace Travel Tour link. The tour is limited to 12 guests. For more information please contact : wendy@sacredhimalayatravel.com


Winter fields on the walk to temple, Chime Lhakhang


Tshetem Norbu and
son, Sherab
---
---
Show Your Support with One Earth One Family
IIPT Plaques and Gift Cards

Created exclusively for IIPT, both items display the IIPT Credo of the Peaceful Traveler and Art Piece by R. Padre Johnson.

The Credo of the Peaceful Traveler puts forth an ethical travel philosophy for travelers to abide by. The IIPT Credo of the Peaceful Traveler was the inspiration of a very special person at the IIPT First Global Conference: Tourism - A Vital Force for Peace, Vancouver 1988. We have respected the author's request to remain annonymous. The IIPT Credo has since spread across the travel and tourism industry worldwide.

The One Earth One Family art piece

by R. Padre Johnson

provides a view of our incredible earth from outer space, surrounded by the open faces of 25 children and adults from different cultures. Each portrait represents an important visual statement about the unique and interesting facial difference in each individual, the culture and ethnicity each represents, and the limitless threads of common humanity that draws all citizens of our planet more closely together as one inter-dependent family.

These items will remind all who see or receive them of what a privilege it is to travel freely throughout the world and the opportunity they have as they travel to be ambassadors of international understanding, good will and peace. These items will be admired and appreciated by everyone who sees them in your office, place of business or home.

Costs are $200 (US) plus shipping for an Acrylic Plaque, and $15 (US) plus shipping for a Gift Card pack of 10 Cards and Envelopes. To order online or by fax/mail, please visit our website: http://www.iipt.org/plaque.htm
---
---
International Institute for Peace Through Tourism
685 Cottage Club Road, Unit 13, Stowe, VT 05672
Tel: +1 802 253 2658 • Fax: +1 802 253 2645
---
About IIPT
The International Institute for Peace through Tourism (IIPT) is a not for profit organization dedicated to fostering travel and tourism initiatives that contribute to international understanding and cooperation, an improved quality of environment, the preservation of heritage, and poverty reduction; and through these initiatives, helping to bring about a peaceful and sustainable world. It is founded on a vision of the world's largest industry, travel and tourism – becoming the world's first global peace industry; and the belief that every traveler is potentially an "Ambassador for Peace."
For more information:
IIPT Website: www.iipt.org
Tel: (802) 253-2658
Fax: (802) 253-2645
Email: info@iipt.org
---