---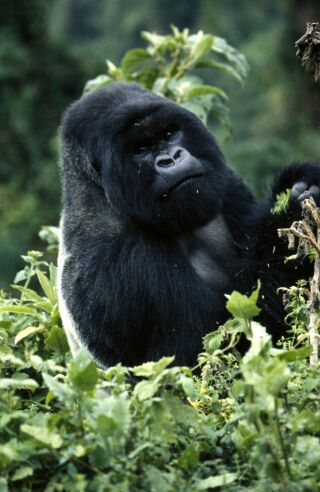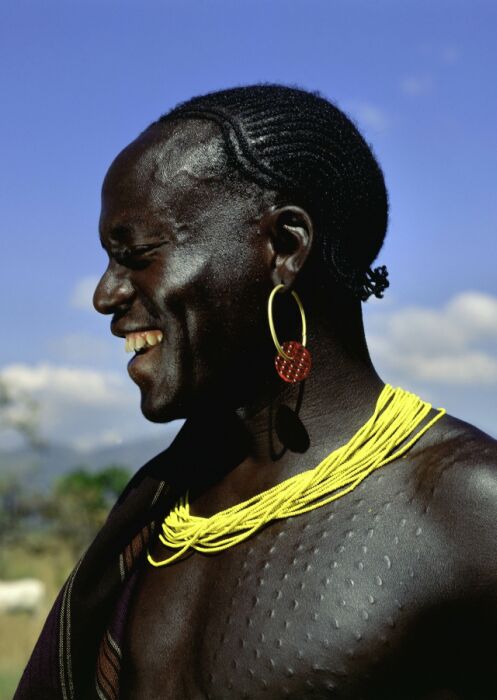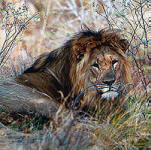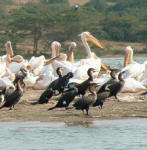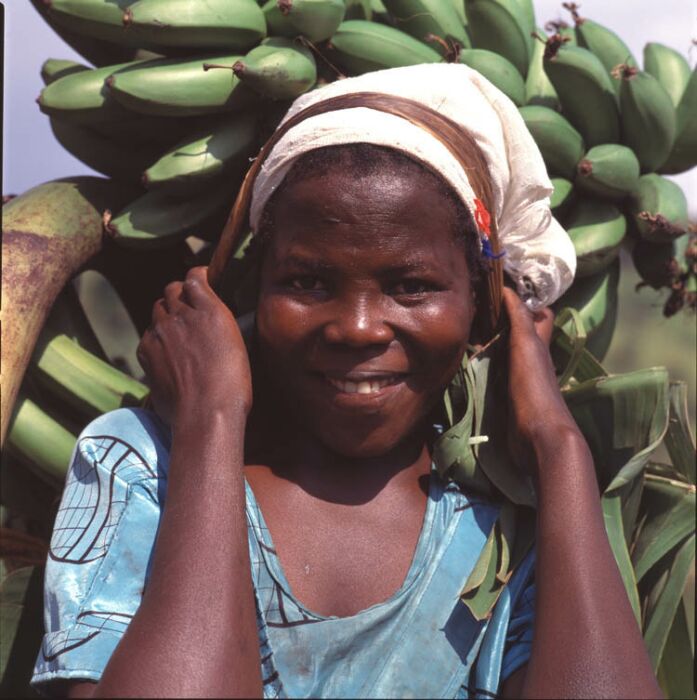 ---
First Africa Media Exchange to be at
4th IIPT African Conference
Counterpart International has agreed to partner with the International Institute for Peace through Tourism to organize the first ever Africa Media Exchange (A-MEx) as part of the 4th IIPT African Conference on Peace through Tourism, to be held 20-25 May 2007 in Kampala, Uganda. The Media Exchange will bring together notable journalists from Africa, Europe and North America with the aim of creating increased media coverage and international awareness of Africa's rich mosaic of sustainable tourism initiatives and products.

Mr. Lelei LeLaulu, President Counterpart International

"Tourism, which represents the greatest voluntary transfer of wealth in the history of humankind, benefits communities which host tourists," says Lelei LeLaulu, President of Counterpart International. "Travelers to Africa can make a huge difference in the quality of life of the people and communities they visit. We look forward to collaborating with IIPT in the organization of the First Africa Media Exchange."

The first Africa Media Exchange builds on the success of the Caribbean Media Exchange (CMEx) which began with the inspiration of Counterpart International to improve the quality of media coverage of sustainable

tourism in the Caribbean. Newspaper articles, radio shows, television features, coral reef restoration initiatives, public-private sector collaboration and other international partnerships are some of the outcomes resulting from CMEx since it was launched in Jamaica in October 2001.
Journalists are invited to contact Ms. Karen Hoffman, Director, IIPT Public Relations to apply for media credentials to the 4th IIPT African Conference – and participation in the First African Media Exchange. Email: Karentravel@aol.com.
Counterpart International is active in several countries of Africa providing school feeding programs, food security and sustainable agricultural programs, and programs focused on improving the health of families and communities. Since its founding in 1965, Counterpart International has been active with partners on five continents providing options and access to tools for sustained social, economic and environmental development. For further information, visit www.counterpart.org.
---
---
Bermuda and Zambia
First Gold Sponsors of 4th IIPT African Conference
IIPT is proud to announce the first two Gold Sponsors of the 4th IIPT African Conference – the Bermuda Department of Tourism, and Ministry of Tourism, Environment and Natural Resources, Republic of Zambia. We are honored by the continued involvement and support by both Bermuda and Zambia.

IIPT is also proud to announce eTurbo News as a media sponsor of the conference.

Zambia was host of the highly successful 3rd IIPT African Conference (2005) which serves as a strong foundation for further successes in 'Building a Culture of Peace through Tourism' on the African Continent. Hon. Kapinga J. Pande, Minister of Tourism, Environment and Natural Resources will head the Zambia Delegation to the Conference – and will as well be a Keynote Speaker.

Minister Pande is also immediate Past President of the Africa Travel Association, and in that capacity signed the PATA – ATA MOU resulting from IIPT's 3rd Global Summit in Pattaya, Thailand, October 2005 and our goal of "Building an Asia – Africa Bridge of Tourism, Friendship and Collaboration." The 4th IIPT African Conference will seek to continue these bridge building initiatives.


Peter de Jong, President and CEO, Pacific Asia Travel Association (PATA) and Hon. Kapinga J. Pande, President, Africa Travel Association and Minister of Tourism, Environment and Natural Resources sign agreement in anticipation of a Memorandum of Understanding (MOU) forging an Asia – Africa Bridge of Tourism, Friendship and Collaboration.
Photo © Kristie McLean


Hon. David Allen, the late Minister of Tourism, Bermuda


Dr. The Honorable Ewart Brown, JP, MP, Premier of Bermuda


Thomas Steinmetz,
Publisher eTurbo News

We have been honored to have the participation of Bermuda in IIPT conferences and summits since the First Global Summit in Amman, Jordan (2000) where Hon. David H. Allen was a keynote speaker. Hon. Allen was inspired during the Summit to conceive the Africa Diaspora Heritage Trail (ADHT). His first full public presentation of the ADHT was made a year later at the First IIPT African Conference in Nelspruit, Mpumalanga Province, South Africa. The ADHT is now evolving into a global force for international understanding and healing, and a vibrant contribution to the world stage of history, culture and contemporary affairs.

In the words of Hon. David H. Allen, The aim of the Africa Diaspora Heritage Trail is to "Identify, conserve, and promote historic sites linked with the development and progress of people of African descent." He went on to say, "The transatlantic slave trade transported more than four million Africans to North America and the Caribbean over a span of nearly four centuries. As such, the African Diaspora left an indelible mark behind that links nations together with a common historical and cultural bond. It is time that we explore these bonds and create a trail that examines our shared history." Hon. David Allen was posthumously awarded the IIPT Achievement Award at our Second Global Summit in Geneva (2003).

Bermuda Premier Dr. the Hon. Ewart F. Brown, J.P., M.P. courageously re-ignited the torch in 2004 and fully re-committed the Bermuda Government to Hon. David H. Allen's vision of an African Diaspora Heritage.

eTurbo News and its publisher, Thomas Steinmetz, have been a strong supporter of IIPT and its mission since eTurbo's founding in 2001. eTurbo News has collaborated with IIPT in promoting and reporting on each of our Conferences and Summits since that time, and Thomas has personally participated in several of our events.
Theme of the conference is:
Building Strategic Alliances for Sustainable Tourism Development,
Peace and Reconciliation on the African Continent.
Conference Goals are to:
Further Public and Government awareness of the central role of tourism in sustainable wealth creation, cultural enrichment, and preservation of biodiversity on the African Continent.

Enhance international public appreciation of Africa's positive attributes including its rich mosaic of peoples, cultures, and biodiversity.

Identify and develop strategies for expanding market opportunities in Asia, Europe, North America, and domestic markets, and continue building the 'Asia – Africa Bridge of Tourism, Friendship and Collaboration';

Encourage and facilitate collaborative public – private sector – donor – NGO and civil society strategies for new product development.

Foster initiatives that contribute to reconciliation, peace and sustainable wealth creation in regions that have experienced conflict.
---
---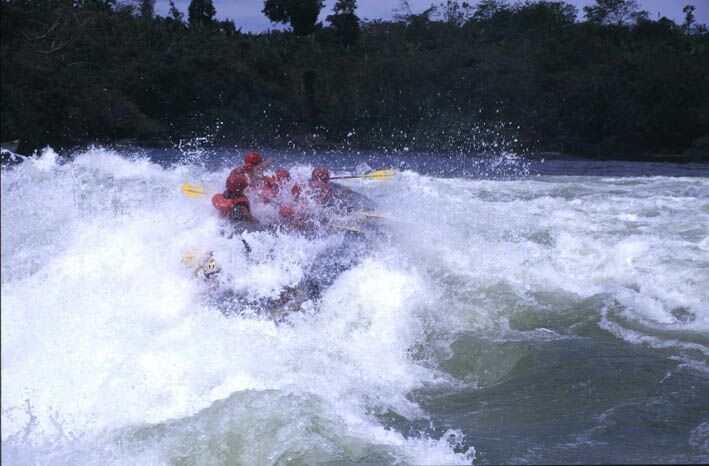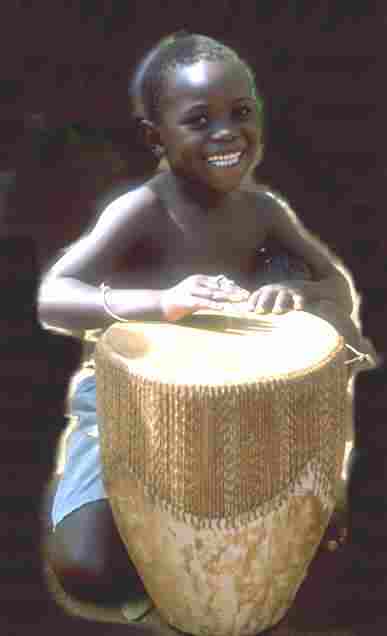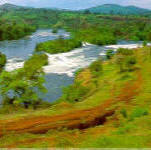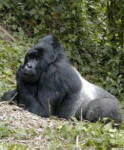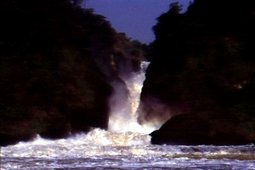 4th IIPT African Conference Call for Proposals
IIPT is interested in receiving proposals for the presentation of case studies of "Success Stories" and "Models of Best Practice" for the 4th IIPT African Conference on Peace through Tourism to be held in Kampala, Uganda – May 20 to 25, 2007.
Submissions are invited from Project Directors, Professionals, and Practitioners in the fields of: Travel and Tourism; Culture; Sport; Parks and Wildlife Management; Environmental Conservation; Sustainable Development; Peace and Conflict Resolution; Cross-Cultural Communication; Human Rights; Youth Empowerment; and the Media.



Examples of topics to be discussed on conference program:

Tourism Contribution to Poverty Reduction

Indigenous Tourism

Healing the Wounds of Conflict

Community Capacity Building

Community Based Tourism

Cultural and Heritage Tourism

Micro-Enterprise and SME Tourism Development

Private Sector Models Innovations in Destination Marketing

Building Bridges of Tourism, Friendship and Collaboration

Models of Sustainable Tourism

Tourism and Environment/Wildlife

National Parks and Protected Areas

Volunteer and Philanthropic Tourism

Sports for Peace and Development

Youth Travel and Empowerment

Education and Training

Role of the Media in Peace and Development

Role of the Arts in Peace and Development

Accessible Travel for All

Public-Private Partnerships and Alliances

Sustainable Funding of Innovative Projects
As well, we encourage innovative proposals in other areas.
Speakers will be allotted approximately 15 - 20 minutes for their presentation as well as time at the end of each session for questions and discussion.
Proposal Please include: 1) Presenter's name, affiliation, and contact information
Submissions: including e-mail, telephone, fax, postal address and website; 2) Title and Keywords of Paper/Presentation/Poster/Panel/Workshop; and 3) Brief Description of topic.

Presenters of 'Success Stories' and 'Models of Best Practice' are encouraged to include in their presentation challenges faced and actions implemented. In submitting an abstract, at least one of the authors agrees to attend the 4th IIPT African Conference, if accepted.
Deadlines: An abstract of no more than 2 pages must be received by 17 February 2007.
Submit your abstract, preferably in MS Word format, via email to: africa@iipt.org Notification of Acceptance will be provided no later than February 26, 2007.
---
---
Show Your Support with One Earth One Family
IIPT Plaques and Gift Cards

Created exclusively for IIPT, both items display the IIPT Credo of the Peaceful Traveler and Art Piece by R. Padre Johnson.

The Credo of the Peaceful Traveler puts forth an ethical travel philosophy for travelers to abide by. The IIPT Credo of the Peaceful Traveler was the inspiration of a very special person at the IIPT First Global Conference: Tourism - A Vital Force for Peace, Vancouver 1988. We have respected the author's request to remain annonymous. The IIPT Credo has since spread across the travel and tourism industry worldwide.

The One Earth One Family art piece

by R. Padre Johnson

provides a view of our incredible earth from outer space, surrounded by the open faces of 25 children and adults from different cultures. Each portrait represents an important visual statement about the unique and interesting facial difference in each individual, the culture and ethnicity each represents, and the limitless threads of common humanity that draws all citizens of our planet more closely together as one inter-dependent family.

These items will remind all who see or receive them of what a privilege it is to travel freely throughout the world and the opportunity they have as they travel to be ambassadors of international understanding, good will and peace. These items will be admired and appreciated by everyone who sees them in your office, place of business or home.

Costs are $200 (US) plus shipping for an Acrylic Plaque, and $15 (US) plus shipping for a Gift Card pack of 10 Cards and Envelopes. To order online or by fax/mail, please visit our website: http://www.iipt.org/plaque.htm
---
---
International Institute for Peace Through Tourism
685 Cottage Club Road, Unit 13, Stowe, VT 05672
Tel: +1 802 253 2658 • Fax: +1 802 253 2645
---
About IIPT
The International Institute for Peace through Tourism (IIPT) is a not for profit organization dedicated to fostering travel and tourism initiatives that contribute to international understanding and cooperation, an improved quality of environment, the preservation of heritage, and poverty reduction; and through these initiatives, helping to bring about a peaceful and sustainable world. It is founded on a vision of the world's largest industry, travel and tourism – becoming the world's first global peace industry; and the belief that every traveler is potentially an "Ambassador for Peace."
For more information:
IIPT Website: www.iipt.org
Tel: (802) 253-2658
Fax: (802) 253-2645
Email: info@iipt.org
---