PATA to be Partner in
5th IIPT African Conference
Meeting the Challenges of Climate Change to Tourism in
Africa and the Developing World
Livingstone, Zambia
3-8 April, 2011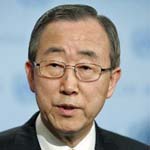 "Climate change is the pre-eminent geopolitical and economic issue of the 21st century. It rewrites the global equation for development, peace and prosperity."

U.N. Secretary-General Ban Ki-moon
2009 Summit on Climate Change


IIPT is proud to announce that the Pacific Asia Travel Association has agreed to be a partner in the 5th IIPT African Conference, Meeting the Challenges of Climate Change to Tourism in Africa and the Developing World.
The Conference, being hosted by the Ministry of Tourism, Environment and Natural Resources, Republic of Zambia, will be held April 3-8, 2011 in Livingstone, Zambia (home of Victoria Falls), in support of the U.N. Millennium Development Goals.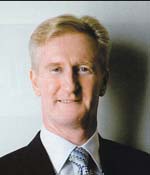 Said Greg Duffell, CEO, PATA: "PATA has always supported and encouraged environmentally responsible travel, as has IIPT. We expect that this Conference will address key areas of concern that the effects of climate change bring upon Africa and the developing world – which have historically been the least contributors of global warming to the planet."
In making the announcement, IIPT President Louis D'Amore said, "PATA has long been a leader in promoting sustainable tourism beginning with its introduction of the GreenLeaf Program in the early 1990's – one of the industry's very first set of sustainable tourism guidelines - and since its beginnings some sixty years ago, advocating tourism that is socially, culturally, and environmentally responsible. We are honored to have PATA as a partner in this milestone event."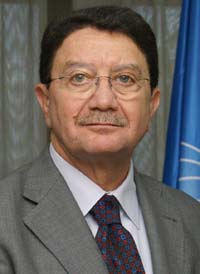 PATA joins with the UN World Tourism Organization (UNWTO) as a Partner in the Conference. UNWTO Secretary General, Dr. Taleb Rifai will be a featured keynote speaker of the Conference. Other speakers will be announced in the days ahead.
Climate change is a major threat to sustainable growth and development in Africa and the entire Developing World. Although Africa and other developing nations are least responsible for climate change, they are particularly vulnerable to the effects. Impacts of climate change include increased incidence of both drought and flooding, sea level rise, coastal erosion, deforestation, and impacts on food security – all of which have an impact on tourism and achievement of the UN Millennium Development Goals.

Background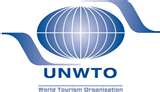 In 2007, the UN World Tourism Organization (UNWTO), jointly with the United Nations Environment Programme (UNEP) and the World Meteorological Organization (WMO), with the support of the World Economic Forum (WEF) and the Swiss Government, convened the Second International Conference on Climate Change and Tourism, in Davos, Switzerland with the aim of responding to climate change imperatives in the tourism sector. The conference set out a range of specific policies and actions to be taken by all stakeholders in the tourism sector to immediately begin to establish and implement a long range carbon-neutral roadmap.

Aim of 5th IIPT African Conference
The 5th IIPT African Conference will seek to identify actual 'on-the-ground' progress since the 2007 Conference with case studies of 'Best Practice' from each of the developing regions of the world and from governments, destinations, industry sectors, NGOs, researchers/academics, and the media.
Participants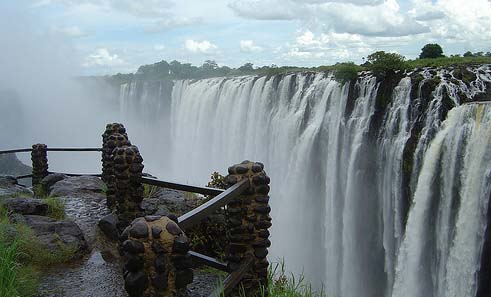 The 5th IIPT African Conference will bring together Ministers of Tourism and senior government officials; senior executives from the diverse sectors of the industry, senior representatives of UN Agencies, the World Bank, and Non-Governmental Organizations (NGO's); policy makers, practitioners, researchers; and leading academics to share their knowledge, experience and research related to Climate Change response strategies, programs and actions in Africa and developing countries throughout the world.
Call for Models of Best Practice
IIPT welcomes nominations for models of best practice from Africa and other developing nations that are a response to these various challenges of climate change. Models from government, the private sector NGO's, leading research organizations, and academics who are doing ground-breaking work in the field of tourism and climate change are invited. Please send your suggestions and/or brief summary of your proposed presentation directly to: Louis D'Amore, Email: ljd@iipt.org.
Pre-Conference Forums
Educators Forum
As with previous African Conferences, a full day Educators Forum will be held bringing together educators from Africa and other regions of the world to share their ideas, research, and curricula on the Conference theme and to reach consensus on educational initiatives for collaboration. Educators are invited to submit abstracts of their proposed presentations to Dr. Ian Kelly, Coordinator of the IIPT International Educators Network, Email: iankelly34@bigpond.com
Student/Youth Leadership Forum
Similarly, a full day Student/Youth Leadership Forum will be held bringing together future leaders of the industry to share their ideas and vision for the future of sustainable tourism in Africa, and the theme of the Conference - and to propose initiatives to be taken by students and young leaders. Students and young leaders are invited to submit brief summaries of their proposed presentations to Nishit Charadva, Coordinator, IIPT International Student/Youth Leadership Network, Email: iiptyouth@gmail.com
IIPT Scholarship Award
IIPT will provide a US$ 1,500 scholarship award to the inter-disciplinary team of 3 to 5 University students who write the best paper on the theme of the Conference. Students must be enrolled in an African university, or university in a developing country from another region of the world. Interested students are invited to contact Dr. Ian Kelly, for essay guidelines and required date of submission, Email: iankelly34@bigpond.com