5th IIPT African Conference announced at WTM
UNWTO to be a Partner

Meeting the Challenges of Climate Change to Tourism in
Africa and the Developing World
IIPT together with the Ministry of Tourism, Environment and Natural Resources, Republic of Zambia were proud to announce the 5th IIPT African Conference at World Travel Market, and to also announce that the UN World Tourism Organization (UN WTO) will be a partner in the conference.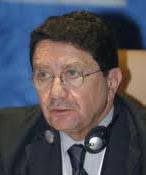 In making the announcement, IIPT Founder and President Louis D'Amore said, "We are most honored that the UN World Tourism Organization has agreed to partner with us in this milestone event for the future of tourism and that UNWTO Secretary General, Dr. Taleb Rifai will be with us as a featured keynote speaker on the Opening Day of the Conference."

Dr. Taleb Rifai
UNWTO Secretary General
Background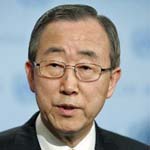 "The world's leading scientists warn that we have less than ten years to avoid the worst-case scenarios projected by the Intergovernmental Panel on Climate Change [IPCC]. Indeed those worst-case scenarios are becoming ever more likely . . . .
"Climate change is the pre-eminent geopolitical and economic issue of the 21st century. It rewrites the global equation for development, peace and prosperity."

U.N. Secretary-General Ban Ki-moon
2009 Summit on Climate Change

In 2007, the UN World Tourism Organization (UNWTO), jointly with the United Nations Environment Programme (UNEP) and the World Meteorological Organization (WMO), with the support of the World Economic Forum (WEF) and the Swiss Government, convened the Second International Conference on Climate Change and Tourism, in Davos, Switzerland with the aim of responding to climate change imperatives in the tourism sector.

The conference set out a range of specific policies and actions to be taken by all stakeholders in the tourism sector, and specifically for governments, international organizations, industry, destinations, consumers, researchers, and media - to immediately begin to establish and implement a long range carbon-neutral roadmap.

Aim of 5th IIPT African Conference
The aim of the 5th IIPT African Conference: "Meeting the Challenges of Climate Change to Tourism in Africa and the Developing World" is to bring together models of 'best practice' from governments, destinations, industry sectors, NGO's, researchers/academics and the media – resulting in a profile of the current 'state of the art' regarding best practices in meeting the challenges of climate change; and to share experiences, knowledge gained, and lessons learned from the implementation of policies and actions recommended at the 2007 Tourism and Climate Change Conference, as they relate to developing countries in Africa and throughout the world.

Dates and Location
The Conference will be held in early April 2011 in Zambia. Precise dates and location will be announced in the days ahead.

Participants
The 5th IIPT African Conference will bring together Ministers of Tourism and senior government officials, senior executives from the diverse sectors of the industry, senior representatives of UN Agencies, the World Bank, and Non-Governmental Organizations (NGO's), and leading academics to share their knowledge, experience and research related to Climate Change response strategies, programs and actions in Africa and developing countries throughout the world.

Call for Models of Best Practice
Climate change is a major threat to sustainable growth and development in Africa and the entire Developing World. Although Africa and other developing nations are least responsible for climate change, they are particularly vulnerable to the effects. Impacts of climate change include increased incidence of both drought and flooding, desertification, sea level rise, reduced freshwater availability, decreasing fish resources, cyclones, coastal erosion, deforestation, loss of forest quality, woodland degradation, coral bleaching, the spread of malaria, and impacts on food security – all of which have an impact on tourism and achievement of the UN Millennium Development Goals.
IIPT welcomes suggestions regarding models of best practice from Africa and other developing nations that are a response to these various challenges of climate change. Models from government, the private sector NGO's, leading research organizations, and academics who are doing ground-breaking work in the field of tourism and climate change are invited. Please send your suggestions directly to:
Louis D'Amore, Email: ljd@iipt.org.



Pre-Conference Forums
Educators Forum
As with previous African Conferences, a full day Educators Forum will be held bringing together educators from Africa and other regions of the world to share their ideas, research, and curricula on the Conference theme and to reach consensus on educational initiatives for collaboration.
Student/Youth Leadership Forum
Similarly, a full day Student/Youth Leadership Forum will be held bringing together future leaders of the industry to share their ideas and vision for the future of sustainable tourism in Africa, and the theme of the Conference - and to propose initiatives to be taken by students and young leaders.
IIPT Scholarship Award
IIPT will provide a US$ 1,500 scholarship award to the inter-disciplinary team of 3 to 5 University students who write the best paper on the theme of the Conference. Students must be enrolled in an African university, or university in a developing country from another region of the world.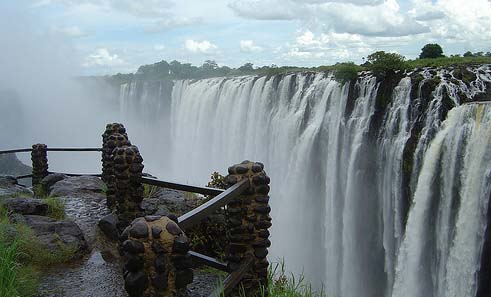 Victoria Falls, Zambia
Travel Industry Support for Haiti Continues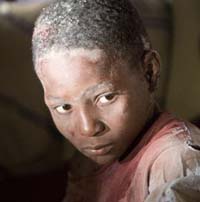 The situation in Haiti, one of the poorest and least developed countries in the world, continues to be one of desperation as the cholera epidemic becomes an increasing threat. Haitian and international health officials are focusing on preventing the spread of cholera as the number of fatalities and new cases of the disease continues to grow. Haiti's health ministry says 303 people have died in the outbreak and more than 4,700 people are now being treated for the illness.

The January 12th earthquake was the region's most devastating earthquake in 200 years reducing much of its capital to rubble and a death toll in excess of 250,000 persons. Six months after the earthquake, only 28,000 of the 1.5 million Haitians displaced had moved into new homes. Hundreds of thousands of survivors of January's massive earthquake are living in crowded squalid camps.



Amidst this chaos, the courageous efforts of travel related organizations such as IIPT Coalition Partners Airline Ambassadors International (AAI) and 'Just a Drop' continue. Airline Ambassadors, through their airline partners, have flown in 600 medical personnel and 3 million pounds of vitally needed food, water, and medical supplies. They have established a school to teach English, a sponsorship program to provide education for children orphaned by the earthquake, and two safe houses to protect children in danger of being trafficked. AAI continues to call for help in building two communities to house

the homeless, and have identified hospitals, clinics, schools and orphanages that require assistance. In the words of AAI President Nancy Rivard, "Airline Ambassadors offers you a way to apply your unique interest and skills to actual world need. Join us on a humanitarian mission to Haiti and see what a difference your generosity can make to a child or family." For more information: http://www.airlineamb.org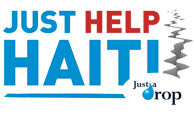 One of the most desperate needs in Haiti is for potable water and sanitation. 'Just a Drop' is shortly sending one of its engineers to meet with relief agencies and local people to decide which essential projects the charity will be able to undertake. It will then work with construction teams to help rebuild the water and sanitation infrastructure and encourage displaced communities back to their homes and villages. "It is vital that support is ongoing so that the recovery process is sustained" said Fiona Jeffery, chairman of Just a Drop. "That way people can start taking charge of their own lives again through agriculture, employment and education. In doing so, their overall pride and sense of wellbeing will be gradually restored". For more information: http://www.justadrop.org/page.cfm/link=130

Alison Wright, Travel Journalist and Documentary Photographer, through her non profit –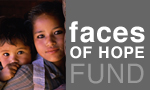 'Faces of Hope' has fund raised for Haiti helping to supply tents to house displaced families. Alison seeks "To help children and their communities through grass roots help – in the spirit of giving and compassion. For more information: http://vimeo.com/15454669 and http://www.facesofhope.org/

Your generous support for the courageous work of these organizations is encouraged and greatly appreciated.
Join us on our World Peace Tours –
Where every traveler is an 'Ambassador for Peace'
IIPT has recently launched a series of 'World Peace Tours' that have been crafted to reinforce IIPT's dedication to "making Travel and Tourism the world's first Global Peace Industry" and the belief "that every traveler is potentially an 'Ambassador for Peace.' The tours will introduce travelers to new cultures, new experiences, and new friendships while exemplifying IIPT's ideals and values as expressed in the 'IIPT Credo of the Peaceful Traveler.' Each tour includes interactions with local persons to learn and share in their culture and traditions.
Travel Agents are welcome. All tours are commissionable. For more information please contact:
Louis D'Amore, Email: ljd@iipt.org or Don King, Email: travelking@swissmail.org

World Peace Tours: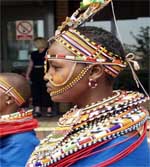 An Unforgettable Journey to Tanzania
For many visitors, a safari to Africa is the trip of a lifetime but as with anything truly special it hinges on the connection you make, and with the people of Tanzania; that connection will remain in your memory forever. Their hospitality is bountiful and based on the concept that to experience peace you must extend peace to others. A thought that is evident as you travel throughout the countryside and further reinforced by the children's smile. For more information please click here.
World Peace Tours: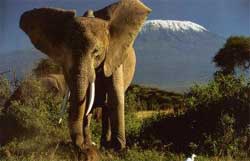 Engage In the Ultimate African challenge For a Great Cause:
Mount Kilimanjaro 2011
With this grueling challenge not only are your efforts rewarded through the success of reaching the peak of the world's tallest freestanding mountain, but your energy and dedication also helps the students of a local school situated in Tanzania's Pare Mountains. The climb is a wonderful feat to check off the list of lifetime goals, but more importantly the aid the students receive provides them the true chance to change their entire lives. For more information please click here.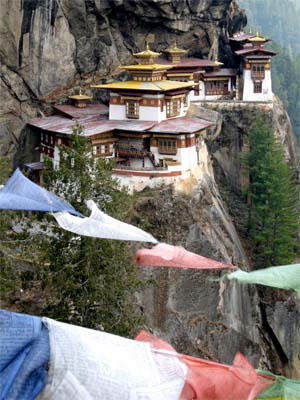 A World Peace Tour and Festival in The Himalayan Kingdom of Bhutan
Bhutan, a Himalayan jewel, tucked among some of the world's highest mountains. With a diverse, protected and astonishingly beautiful environment, where life revolves around the daily practice of kindness, compassion and peace. At the heart of The World Peace Tour is an opportunity to spend time with Bhutanese students from Thimphu's Voluntary Artists Studio and together renovate an ancient chorten (Buddhist Stupa). Together we'll contribute a lasting gift for Bhutanese people in the spirit of peace. For more information please click here.
WORLD PEACE TOUR IN MOROCCO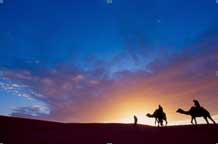 Come to feel the real taste of the perfect synthesis between art, nature, history and humanity. An authentic and enriching experience of the strong sense of culture and history of Morocco encompassing its ancient Roman civilization, Imperial towns of the Middle Ages, and ancient villages far from the tourist roads with opportunities to interact with the local population. For more information please click here.
The Gulf Experience - Emirates and Oman
A World Peace Tour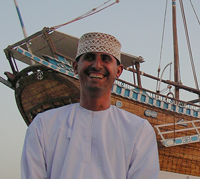 This is the essential Arabian Gulf experience…combining two of the most spectacular cities of the modern world—Dubai and Abu Dhabi—along with the mystical timelessness of Oman. Experience the courtesy and hospitality that has been a tradition for centuries in a perfect winter climate as you visit the world's tallest building and tallest hotel, ancient castles and forts, and one of the world's largest Mosques. For more information please click here.

Cruise 4 Haiti
Join us on this exciting cruise 7 night cruise docking in Philipsburg, St Maarten, San Juan, Puerto Rico and Labadee, Haiti. In Labadee, Haiti participants will join For Haiti with Love, in bringing food and medical goods for those in need as well as Christmas gifts for orphaned children affected by the earthquake and enjoy a festive barbecue on the beach. For more information please click here
Peace Caravan Partnership with IIPT Continues
Its an exciting time as Marla Mossman and her Peace Caravan project embarks on a forty day journey along the ancient Silk Road in China. Following the land routes taken by monks,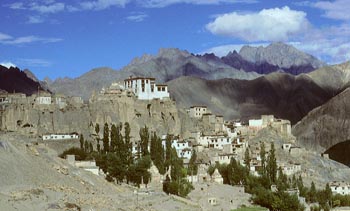 merchants and missionaries from the 2nd century when Buddhism and later Islam were first introduced to China. This continues her multi-year project to travel from Jerusalem, Israel to X'ian, China by car, foot, horse, mule and camel to document places of historical and religious significance along the early caravan trails. Marla's solo journey explores the Silk Road connections to Buddhism, Taoism, Judaism, Christianity, Hinduism, and Islam.
Lamayuru Monastery, Western Ladakh , India

Marla's itinerary begins in Beijing photographing the historical hutongs – Mongolian word meaning passageway. From there she travels to the ancient capital X'ian; through the Hexi Corridor to Jiayuguan to photograph the sun setting behind the western edge of the Great Wall. A one day drive further west she reaches the Mogao Caves, also known as the Caves of the Thousand Buddhas begun in 366 AD near Dunhuang, at the edge of the Gobi Desert. Then its on to the ancient town of Jiaohe, near Turphan which is believed to be one of the oldest, preserved earth-structured city in the world. From there Marla crosses the torrid Taklamakan Desert on camel before continuing to the carpet weaving centers of Hotan and Kashgar where the best silks have been woven into carpets for 2,000 years.
Along the way, Marla plans to meet with Community Officials with a view to dedicating IIPT Peace Parks at significant junctures along the ancient trade route. Thus, continuing an initiative that began in 2007 when Marla similarly partnered with IIPT, as an emissary for the IIPT International Peace Parks program, on her journey through the Middle East countries of Turkey, Syria, Jordan and Israel.

This is the fifth leg of the Peace Caravan. Previous journeys were to India, Turkey, Afghanistan and the Middle East countries of Syria, Jordan and Israel.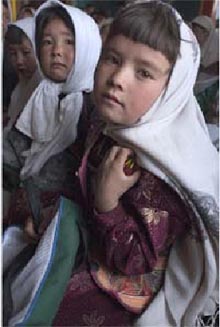 Today's precarious political situations exist in many of the Silk Road nations. There is an urgent need and awareness from people around the world for openness and cultural exchange to help gain the mutual respect and cooperation necessary for world peace. Marla is optimistic that by sharing photographs and stories from her travels that readers will find a new appreciation for the religious and cultural heritage of these nations and that a new way to peace will reveal itself.

Marla's photos capture the people going about their daily lives to remind us that even though we have differences, we share similar loves, fears, hopes and dreams. Her writings and photos capture the intimate moments she experiences with people along the way as she strives to inform and inspire others to achieve understanding and acceptance of the people living along the Silk Road.

In 2005, Marla was the first foreigner, and woman, to visit Waras; a remote part of Central Afghanistan. In an earlier trip to Northern India, Mossman hiked and backpacked to an altitude of 18,000 ft in the Himalayas, to obtain her photos.

To learn more about Marla Mossman and the Peace Caravan visit the website at www.peacecaravan.com. The Peace Caravan project is a sponsored project of the New York Foundation for the Arts (NYFA).

Father at the Caravanseri Harran, Southern Turkey, Donkey, Jark, Waras District, Afghanistan, Bedouin woman, desert near Palmyra, Syria
---