Skal International to Partner with IIPT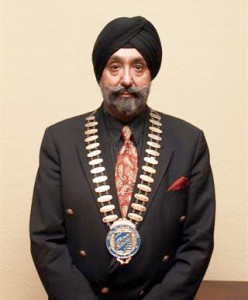 At the recent 73rd World Congress of Skal International held in Incheon and Seoul, Korea, Mr. Mok Singh of Los Angeles was elected the new President of Skal International. Skal was born in Paris in 1932 and currently has a membership of more than 18,000 senior travel industry professionals world worldwide in 425 cities in 85 countries and all sectors of the travel and tourism industry.
Beginning this year, Skal International will also be inducting new members under a special membership category of "Active Individual Members" in areas where Skal does not have clubs.

Skal's mission is: "Through our leadership, professionalism and friendship, work together to enhance our vision, maximize networking opportunities and develop a responsible tourism Industry" and to be the ""The Trusted Voice in Travel and Tourism",
In his Acceptance speech at the World Congress, Mr. Singh stated that he would adopt Skal's vision and mission statements for his Presidential theme for the year as Skal's basic values form a great declaration for what Skal stands for. These include:
• Peace through tourism and friendship
• Quality in tourism
• Protection of the environment
• Protection of children and preventing their exploitation in tourism
• Promoting sustainability in tourism
• The ideal of world peace
IIPT looks forward to partnering with Skal International in achieving this vision of tourism.



USAIN BOLT SENDS MESSAGE OF GOODWILL TO SOUTH AFRICAN YOUTH FOR WORLD AIDS AWARENESS DAY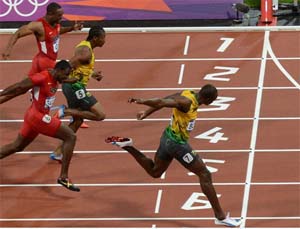 CDI International and the Gauteng North Netball Association, led by the Team Manager of South Africa's National Netball team, the Proteas, hosted a special event at the Centenary Sport Centre, Cullinan, South Africa on 1 December - World AIDS Awareness Day.

The Event was attended by the High Commissioner of Trinidad & Tobago, His Excellency Harry Partap, and other dignitaries. Messages of Goodwill addressed to the Youth of South Africa from different countries were read at the event.

CDI International facilitated the receiving of these messages and was particularly proud to have received an inspiring message from Usain Bolt, Jamaica's 2012 Olympic Gold Medal Hero.
His message stated in part: "I would like to congratulate the health professionals all over the world who have worked tirelessly to treat the people with this deadly virus….(and) to encourage people to get tested early so that your lives can be lengthened with the right treatment. .., I ask all of us around the world to pledge to join the fight against AIDS.



Other messages received and read were from South African High Commissioner, Mathu Joyini:  "Don't assume, be sure and test for HIV - it is the right thing to do."


IIPT Founder and President, Louis D'Amore: "Just as South Africa has been an inspiration to the world as a model of truth and reconciliation – so too, the youth of South Africa have an opportunity to be a world model of health, wellness and sport as a pathway to conquering aids."

Jamaica's Jason Henzell of the BREDS Foundation: "On World Aids day, let us imagine how we would like to influence the world, and become that change we want to see."

South African Motivational Speaker, Billy Selekane: "I urge you, I challenge you – dream big – believe – work hard and the World will be your oyster."
South Africa's Blue Bulls Rugby Union:  "Stay healthy, play a sport, and live a positive life."
Other messages read were from several organizations in South Africa as well as from India, France, Australia, New Zealand, Trinidad and Tobago, and Jamaica.

Richard Moren to Design Art Beyond Borders Peace Monument 
and TIMOTCA Cultural Centre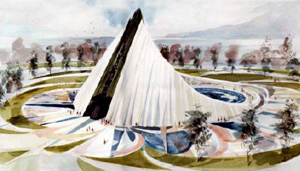 Art Beyond Borders is an exhibit of artists representing artists from countries throughout the world promoting World Peace. It is a project of TIMOTCA (The International Museum of Twenty-first Century Arts).
Celebrating the world's extraordinarily diverse cultures, the TIMOTCA Peace Monument and Cultural Center will be the first of its kind in the world, providing an unrivaled permanent festival for musicians, painters, sculptors, photographers, filmmakers, and artisans from every country on earth.
The TIMOTCA Peace monument will pay tribute to those whose vision and commitment to peace and non-violence have impacted our world. Its majestic presence will focus presence on humanity's one common denominator – the creative spirit.
The Center will offer an unprecedented entertainment and facility and official forum for the development of international programs advancing cultural understanding and peaceful co-existence. The Center will serve as the home of TIMOTCA's permanent collection of Arts Beyond Borders.
Kickstarter Campaign
TIMOTCA is inviting participation in an exciting and inspirational 2013 five-city tour of the Art Beyond Borders Banner Exhibition across the United States - from San Francisco to Houston, New Orleans, Chicago and Orlando - on its way to a climactic presentation in New York at the New York Library and at the United Nations. The goal of this Kickstarter campaign is to expand and market this extraordinary program.
Your participation will help to change the world one person at a time as Art Beyond Borders continues to travel the world encouraging dialogue and promoting peace and cultural understanding. The money raised on Kickstarter will be used for the expenses associated with the five-city tour, New York and the United Nations. Pledges are tax deductible to the extent provided by the law.
For more information please see: http://kck.st/UJrsSq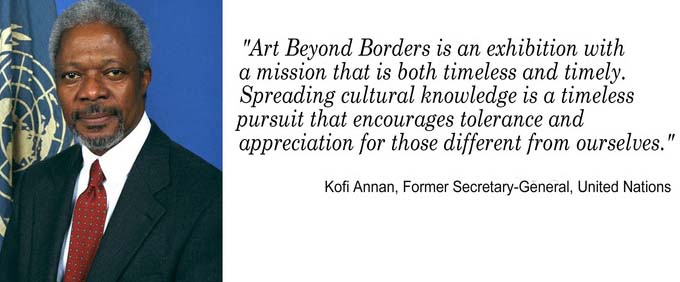 TIMOTCA is a non-profit 501 (c) (3) educational and charitable corporation founded in 1980 by Co-founders Edward Solomon and Maryann Del Pizzo. TIMOTCA's goal is to foster global peace and cultural understanding through the universal language of art and to build the world's first global Peace Monument and Cultural Centre presenting the visual and performing arts of every country, territory and island group of the world, and as many cultures as possible. To date, over 60 countries and cultures have accepted TIMOTCA's invitation to participate in its exhibit Art Beyond Borders. For more information: http://www.timotca.org/
Jamaicans Mourn the Passing of Mrs. Ceceline M.W. McIntyre, O.D. – Jamaica Hotel and Tourism Pioneer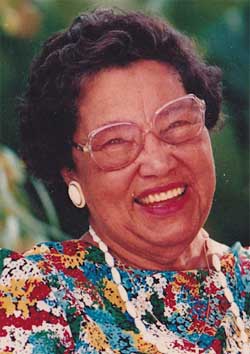 Mrs. Ceceline M.W. McIntyre, O.D. passed on peacefully to her Maker October 06 at age 93.

Mrs. McIntyre, mother of IIPT Caribbean Chapter President Diana McIntyre Pike, was a recipient of the JHTA Pioneer Hotelier Award on the occasion of its 40th anniversary in 2001. She was described as a Hospitality Dynamo, Tourism Pioneer, Community Worker and family woman par excellence. Ceceline "demonstrated extraordinary vision, strength and resourcefulness in the pioneering days of Jamaica's Tourism Industry."
Before electricity was extended to Negril, Mrs. McIntyre was still able to provide quality hospitality at Caribella Chalets, the first beach cottages in Negril built and managed by Mrs. McIntyre and her husband Mark Conway McIntyre between 1962-1968, As Tourism Pioneers together they were instrumental in the development of Negril laying the foundation for the internationally famous premier tourist resort that it has become today.
Mrs. McIntyre rose to the challenge of buying The Astra Hotel in Mandeville in 1970 and made time to serve on the JHTA Council becoming the first Area Chairman for Mandeville. After 12 years, she passed over The Astra to her daughter Diana McIntyre-Pike and moved on to becoming the Co-Managing Director of the Mandeville Hotel in 1986. She was still active as Executive Chairman of the Mandeville Hotel well into her 80's.
As an exemplary community worker, Mrs. McIntyre was unbelievably diverse in her impact and outreach. Her areas of service included: Frome Prep School (Founder 1947), Clifton Boy's Home (Founder 1959), Jamaica Federation of Women (Chairman 1940s), the SWA (Soroptimist Women's Auxiliary) Craft Centre for unemployed girls (Founder and Executive Director), Church Teacher's College and Friends of Mandeville Public Hospital.
Jamaica recognized her true worth on Heroes Day 1989 at King's House where she was awarded a National Order of Distinction (OD) in Tourism and Community Service. Jamaica's tourism Industry personnel have often been challenged to divert more attention from the comforts of the tourist to the well-being of citizens and communities around their properties, Ceceline McIntyre's life was exemplary in this regard. She blazed an indelible trail, combining first class hospitality with first class community service.

Dominica Marigot Village Community Tourism
Project Officially Launched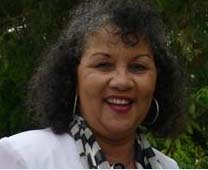 The Marigot Community Tourism Committee (MCTC) held a successful capacity building "Community Tourism Business Development" workshop this past month under the guidance of . Ms. Diana McIntyre Pike, President, IIPT Caribbean Chapter and pioneer of community tourism in the Caribbean. Diana's involvement was made possible through the collaborative efforts of Ministry of Tourism and Legal Affairs, the GEF Small Grants Programme, MCTC and the National Community Tourism Association (NCTA).
Thirty (30) persons from Marigot and the neighboring villages of Wesley, Woodfordhill and Calibishie, were trained in the principles, techniques and practices of the community tourism business. Participants gained in depth knowledge and understanding of community tourism and the requirements for success.
The workshop paved the way for future collaboration and support from Countrystyle Community Tourism/Villages as Business, in marketing, business development, training and promotion regionally and internationally.
Diana also facilitated a National Consultation on Community Tourism and conducted a workshop for members of the NCTA and other Grantees of other GEF Small Grants Programme.

The capacity building workshop was one component of a Sand Bay Development Project, funded by the GEF Small Grants Project.
The official launch of the Sand Bay Development Project took place November 12. Among the invited guests were: Hon. Kenneth Darroux, Minister for Environment, Natural Resources, Physical Planning & Fisheries; Hon. Edison James; Mrs. Claudia Bellot, Permanent Secretary, Ministry of Tourism and Legal Affairs; Ms. Agnes Esprit, local coordinator of GEF Small Grants Prgram and community leaders.
IIPT World Peace Tours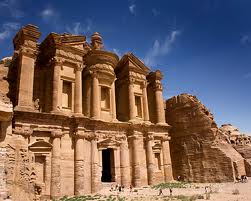 IIPT launched World Peace Travel in an effort to be a model of tourism that exemplifies the ideals,concepts and philosophies upon which IIPT was founded and toward the mission of promoting a "Culture of Peace through Tourism." World Peace Travel is being spearheaded by IIPT board member Donald King.

The following peace tours will be offered in 2012:
The Gulf Experience: United Arab Emirates and Oman - January 31-February 10, 2012
The Wild Jordan Tour - March 6-16, 2012
Nabji Festival Trek & World Peace Tour to the Himalayan Kingdom of Bhutan - January 8-21, 2012
World Peace Tour: Tanzania - June 1-13, 2012
Are You Ready to Climb Mount Kilimanjaro? - February 18 and June 16, 2012
Discover Croatia 2012
Click here to read more information and detailed itinerary
Travel Agents
Travel Agents please note that tours are commissionable – please contact Louis D'Amore, Email: ljd@iipt.org
About IIPT
The International Institute for Peace through Tourism (IIPT) is a not for profit organization dedicated to fostering travel and tourism initiatives that contribute to international understanding and cooperation, an improved quality of environment, the preservation of heritage, and poverty reduction; and through these initiatives, helping to bring about a peaceful and sustainable world. It is founded on a vision of the world's largest industry, travel and tourism – becoming the world's first global peace industry; and the belief that every traveler is potentially an "Ambassador for Peace."
For more information:
IIPT Website: www.iipt.org
Tel: (802) 253-8671
Fax: (802) 253-2645
Email: ljd@iipt.org
eTurboNews is proud to be the sponsor for this IIPT Newsletter
Advertising Submit Articles Circulation Contact Partners Team