SOUTH AFRICA JOINS THE IIPT FAMILY
IIPT is proud to announce formation of the South African Chapter of International Institute for Peace through Tourism (IIPT-SA). A group of private professionals ranging from academic, legal, tourism and entrepreneurs have committed to developing impoverished communities in a true spirit of UBUNTU. The Cardinal spirit of Ubuntu is expressed in South African Nguni language "Umuntu umuntu ngomuntu" in English as "person is person though other persons - I am human because I belong to the human community and I view and treat others accordingly."
The Chapter is so far composed of Nikki De Pina, a Public Relations Specialist Consultant and Facilitator; Victor Sibeko a Public Relations and Communication Management specialist, and entrepreneur passionate about Youth Development;  Louw Allan a Tourism and financial consultant entrepreneur; Mapula Tlhagale, a lecturer with University of Pretoria Department of tourism management and specialist in community tourism development; and Advocate Don Leffler, an advocate and head of a tourism, hospitality, sport and business training organization.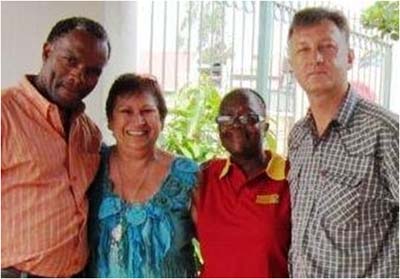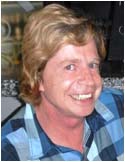 Victor Sibeko, Nikki De Pina, Mapula Tlhaqale, Louw Allan, Don Leffler
The IIPT – SA team is driven by undying love for community and aims at mobilizing the South African travel and tourism sector to responsibly grow local economies and reduce poverty. Catalysts of change, courageous in their quest for transformation, they are proudly South African and proudly embrace the credo of the IIPT.
"We are very proud to welcome IIPT – SA to the IIPT Family" said IIPT Founder and President Louis D'Amore. "The founding members are clearly a group of dedicated – keen – and passionate professionals intent on contributing to the UN Millennium Development Goals through responsible and sustainable community tourism. And we are most pleased to see that IIPT – SA has already developed relationships with the IIPT Caribbean, IIPT Australia, and IIPT Indian Ocean chapters.
The South African IIPT Management Team comprises experts in sustainable tourism development, entrepreneurship, youth development, education and training.
Victor Sibeko acting President of IIPT-SA said "Our vision for IIPT-SA, for South Africa and our neighboring countries, especially within SADC - is a world in which we embrace peace, value one another's equality, embody the essence and spirit of Ubuntu in our work, family, and community lives.
"We are inspired to take advantage of initiatives that seek to ensure a better life for all in a manner that enables individuals and communities to reach their full intellectual, social, and spiritual potential."