The First Global Conference, "Tourism - A Vital Force For Peace" was the result of a resolution unanimously endorsed by the Tourism Industry Association of Canada (TIAC) at its 1986 convention. The resolution was in support of the United Nations designation of that year as "The International Year of Peace."

The theme of the conference builds on the philosophy and principals expressed in the 1980 Manila Declaration of the World Tourism Organization. The Declaration challenged the industry with a concept of tourism that emphasizes the social, cultural, economic, educational, and political values of tourism. The Declaration emphasizes the very existence of tourism depends on peace. Beyond its economic significance, tourism is potentially the most important vehicle for promoting understanding, trust, and goodwill among peoples of the world.

World leaders have acknowledged the importance of travel as a contribution to world peace, as illustrated by the following statements:

Statement of Pope John Paul II

"The encounters engendered among people through travel are not only a condition for the realization of peace but a positive contribution towards peace."

Geneva Summit – Joint Statement of President Regan & Secretary Gorbachev

"There should be greater understanding among our peoples and to this end we will encourage greater travel."

Aims and Objectives

The aim of the conference was to identify, discuss, and propose new initiatives through which the diverse sectors of the tourism industry can facilitate and contribute further to the goal of "Global Peace Through Tourism." The objectives are:
To achieve participation from a wide range of countries: North - South, East - West.
To develop ideas, concepts, and proposals for realistic, implementable programs which enhance understanding among peoples, their cultures and environments through travel.
To provide a forum for the exchange of views, sharing of experiences, and development of proposals from the full range of people-to-people type programs such as cultural exchanges, student exchanges, youth hostel organizations, international sporting events, twinning of cities and trade missions.
To explore and propose appropriate models of tourism development which contribute to social, cultural and environmental benefits in addition to traditionally recognized economic benefits.
Honorary Chairperson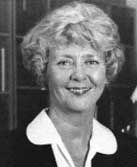 Vigdis Finnbogadottir
President of Iceland
Conference Chairman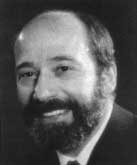 Louis J. D'Amore
President, L.J. D'Amore &
Associates Ltd.