IIPT has assembled the following resources for those interested in more information in the areas of peace and tourism:
Links - This collection of links was compiled by IIPT staff to reflect some of the leading and unique organizations that show a similar commitment to making the world a better place to travel, live on, and preserve.

Occasional Papers - Our IIPT Occasional Papers presents a range of views on Peace through Tourism. We encourage their inclusion in any research papers.

Additional Papers - Here you will find a student written paper that was awarded the IIPT Scholarship Award during the Third Global Summit. We welcome any additional papers that you may wish to submit.

External Papers - External resources useful in tourism research.

Past Conferences Presentations: Here you can access and download past IIPT global summits and regional conferences keynote addresses, presentations, and papers.

3rd Global Summit Education Forum Proceedings: This document features close to 30 papers and panel presentations by international researchers and practitioners that address the contribution of the world's largest industry to peace.
Finally, please note the wealth of information that can also be found in the IIPT eNewsletters.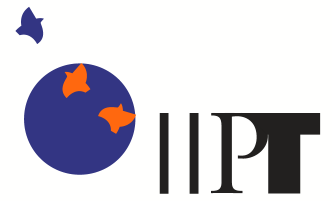 International Institute for Peace Through Tourism
685 Cottage Club Road, Unit 13, Stowe, VT 05672
Tel: +1 802 253 2658 • Fax: +1 802 253 2645
Email: info@iipt.org