Zambia President Rupiah B. Banda to be Patron of 5th IIPT African Conference: Meeting the Challenges of Climate Change to Tourism
Lusaka, Zambia, 15-20 May, 2011.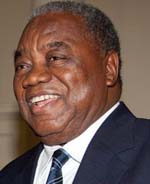 Zambia President, H.E. Rupiah B. Banda has agreed to be Patron of the 5th IIPT African Conference: Meeting the Challenges of Climate Change to Tourism in Africa and the Developing World" to be held in Lusaka, Zambia, May 15 – 20, 2011.
In making the announcement, IIPT Founder and President, Louis D'Amore said, "Weare most proud and honored to have President Banda as Patron of the 5th IIPT African Conference. His patronage adds immense stature and prestige to the conference and demonstrates the importance that Zambia has placed on this timely event."
The aim of the 5th IIPT African Conference is to showcase models of 'best practice' in mitigating and addressing the anticipated impacts of climate change to tourism in Africa and the developing world.
The Conference is hosted by the Zambia Ministry of Tourism, Environment and Natural Resources, and organized by the International Institute for Peace through Tourism (IIPT) in partnership with the UN World Tourism Organization (UNWTO), Pacific Asia Travel Association (PATA), World Travel Market, Regional Tourism Organization of Southern Africa (RETOSA), as well as other prestigious partners and supporters.
"Climate change is the pre-eminent geopolitical and economic issue of the 21st century. It rewrites the global equation for development, peace, and prosperity."

U.N. Secretary-General Ban Ki-moon,
2009 Summit on Climate Change
The 5th IIPT African conference will bring together leading experts on tourism and climate change, ministers of tourism, senior representatives of UN agencies, senior government officials, senior industry executives from the diverse sectors of the tourism industry, educators, and practitioners from more than 40 countries.
Speakers will include


Geoffrey Lipman
Director, GreenEarth Travel




Zoltan Somogyi
Executive Director, Member Relations UNWTO

Hon. Netumbo Nandi-Ndaitwah, Minister of Environment and Tourism, Namibia

Mr. Mounkaila Goumandakoye, Director and Regional Representative Africa, UNEP
| | | | |
| --- | --- | --- | --- |
| Hon. Catherine Namugala, Minster of Tourism, Environment, and Natural Resources, Zambia | Hon. Eng. Walter Mzembi (MP), Minister of Tourism and Hospitality Industry, Zimbabwe | Viola Morgan, Country Director, Zambia, UNDP | Hon. Ezekiel M. Maige, Minister of Natural Resources and Tourism Tanzania |
John Koldowski, Deputy CEO, PATA




Ben Sherman, President, Native Tourism Alliance, North America

Jayesh Ranjan, IAS, Secretary, Tourism, Government of Andra Pradesh, India

Thomas Steinmetz,
Publisher,
eTurboNews
Conference Goals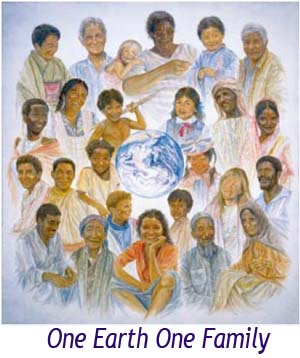 1. Demonstrate the critical linkages of climate change to tourism and poverty reduction.
2. Identify factors and practices that contribute to "Meeting the Challenges of Climate Change to Tourism," while continuing to grow and nurture sustainable tourism development that lifts people out of poverty.
3. Promote public-private sector – NGO – civil society partnerships and collaboration towards socially and environmentally responsible sustainable tourism development.
4. Continue "Building Bridges of Tourism, Friendship and Collaboration" among nations in Africa and other regions of the world in support of the UN Millennium Development Goals recognizing that we are all custodians of our planet's bountiful resources and majestic beauty.

For more information and to register, please click here
IIPT World Peace Tours


IIPT has successfully launched 'World Peace Travel' in an effort to be a model of tourism that exemplifies the ideals, concept, and philosophy upon which IIPT was founded 1n 1986 and towards our mission of promoting a 'Culture of Peace through Tourism.'

Click here for more information